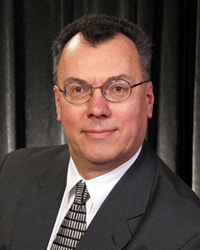 Pipeline casings are an issue whether clear or shorted.
Chalfont, PA (PRWEB) March 20, 2017
MATCOR, Inc., the trusted full-service provider of proprietary cathodic protection products, systems, services and corrosion engineering solutions announces that Jeffrey L. Didas will present "Management of Pipeline Casing Issues" at Corrosion 2017, taking place March 26-30, 2017 in New Orleans, LA.
Presentation Details:
Corrosion 2017
TEG 208X Symposium - Pipeline Crossings: Steel-Cased, Thrust-Bored, and HDD
Thursday, March 30, 2017, 11:00 am - 12:00 pm
Ernest N. Morial Convention Center-New Orleans - Room 227
Pipeline casings are an issue whether clear or shorted. This presentation will cover the various issues with casings and what, if anything, can be done to remediate these issues. Mr. Didas' discussion will include pipeline casing cathodic protection (CP), casing filling, casing removal and more.
Mr. Didas is senior corrosion engineer for MATCOR and an industry expert with over 42 years of diverse corrosion experience and the highest level of NACE certification. He also currently serves in the elected position of vice president elect for the NACE Board of Directors and has held a variety of national positions.
About MATCOR
MATCOR is a Brand Energy & Infrastructure Services (BEIS) company. In business for over 40 years, MATCOR provides services and products that solve corrosion problems globally for major infrastructure assets such as oil, gas and water pipelines, above ground storage tanks, power plants, energy facilities, well casings and steel-in-concrete structures. MATCOR is a turnkey ISO 9001:2008 certified provider of customized cathodic protection products and systems combined with high-quality corrosion engineering, installation and maintenance services. The company maintains specialized CIS (close interval survey) teams and a large fleet of construction equipment. MATCOR's manufacturing plant is located in Chalfont, PA, USA and the company maintains field service and sales offices in Texas, Oklahoma, Wyoming, Colorado, Western Pennsylvania, Georgia and North Dakota, in addition to a growing list of international distributors.