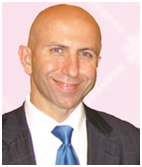 "Based on amazing results of TACT1 we hypothesized coronary calcification may predict who will respond to chelation therapy. If TACT2 corroborates previous findings, it can open a new chapter in preventive cardiology next to diet, exercise and statin"
(PRWEB) March 17, 2017
FOR IMMEDIATE RELEASE!
The Leadership of the SHAPE Task Force has released the following letter to all SHAPE Centers of Excellence and cardiology clinics to participate in an exciting and potentially ground-breaking study that for the first time tests the prognostic value of coronary calcium in the effectiveness of chelation therapy. Interested cardiologists are welcome to respond and learn more. Details of the study proposal are posted on http://www.shapesociety.org
To: SHAPE Centers of Excellence and March 16, 2017
Other Preventive Cardiology Centers
Subject: Invitation to Participate in TACT2 Trial
Dear Colleague,
The NIH recently approved and funded TACT2 (Trial to Assess Chelation Therapy 2), a trial of chelation therapy vs. placebo (sham chelation) in patients with diabetes and a history of MI. For more information please visit please visit http://www.tact2.org.
After reviewing the surprising results of TACT1 which showed chelation therapy was only effective in diabetic patients and patients with anterior wall MI (see below), we have hypothesized a potential link between coronary calcification and chelation therapy. SHAPE, in collaboration with Harbor UCLA and Stanford University, intends to submit an ancillary study to the NIH. Please see a summary of the proposed study attached.
Our goal is to determine if TACT2 patients with higher coronary calcium scores respond more favorably to chelation therapy than those with lower coronary calcium scores. Furthermore, we aim to determine if chelation therapy reduces the progression of coronary calcification or changes the pattern of coronary calcification, and whether such a change correlates with outcomes.
As a SHAPE Center of Excellence that practices CAC scoring, we would like to invite you to participate in TACT2 and to become one of the collaborating centers in the CAC ancillary study.
If interested, please sign below and return this letter by email to ahmed.gul@shapesociety.org.
Sincerely yours,
Morteza Naghavi, M.D.
Founder of SHAPE and Executive Chairman of SHAPE Task Force
Matthew Budoff, M.D.
Professor of Medicine and Director of Preventive Cardiology, Harbor UCLA
David J. Maron, M.D.
Clinical Professor of Medicine and Director of Preventive Cardiology, Stanford University
Daniel S. Berman, M.D.
Director of Cardiac Imaging, Cedars-Sinai Medical Center, Professor, School of Medicine, UCLA
Thank you for the invitation. I would like to participate after reviewing the details. Please have TACT2 management contact me.
Phone: ………………….. Fax: ……………………..email: ……………….…………………
Name:……………………… Signature: ……………………… Date: ……………………
CC: Lamas (Tony) Gervasio, M.D.
TACT2 Principal Investigator, Professor and Chair of Medicine, Mount Sinai Medical Center, Miami, FL
About SHAPE
The Society for Heart Attack Prevention and Eradication (SHAPE) is a non-profit organization that promotes education and research related to prevention, detection, and treatment of heart attacks. SHAPE is committed to raising public awareness about revolutionary discoveries that are opening exciting avenues that can lead to the eradication of heart attacks. SHAPE's mission is to eradicate heart attacks in the 21st century. SHAPE has recently embarked on "Machine Learning Heart Attack Forecast System (Vulnerable Patient Project)" Project which is a collaborative effort between world's leading cardiovascular researchers to develop a new Heart Attack Forecast System empowered by artificial intelligence. Additional information on this innovative project will be announced soon. To learn more about SHAPE visit http://www.shapesociety.org. Contact information: 1-877-SHAPE11 and info(at)shapesociety(dot)org.
Learn more about the Vulnerable Patient http://shapesociety.org/the-first-machine-learning-heart-attack-forecast-symposium
About SHAPE Task Force
The SHAPE Task Force, an international group of leading cardiovascular physicians and researchers, has created the SHAPE Guidelines, which educates physicians on how to identify asymptomatic atherosclerosis (hidden plaques) and implement proper therapies to prevent a future heart attack. According to the SHAPE Guidelines, men 45-75 and women 55-75 need to be tested for hidden plaques in coronary or carotid arteries. Individuals with high risk atherosclerosis (high plaque score) should be treated even if their cholesterol level is within statistical "normal range." If they have plaques, the so-called normal is not normal for them. The higher the amount of plaque burden in the arteries the higher the risk and the more vulnerable to heart attack. SHAPE Guideline aims to identify the asymptomatic "Vulnerable Patient" and offer them intensive preventive therapy to prevent a future heart attack. Knowing one's plaque score can be a matter of life and death.
The SHAPE Task Force includes the following:
Morteza Naghavi, M.D. – Executive Chairman
PK Shah, M.D. – Chair of Scientific Board
Erling Falk, M.D., Ph.D. – Chief of Editorial Committee
The SHAPE Task Force Members and Advisors (alphabetic order):
Arthur Agatston, M.D., Daniel Arking, Ph.D., Juan Badimon, Ph.D., Raymond Bahr, M.D., Daniel S. Berman, M.D., Matthew J. Budoff, M.D., Jay Cohn, M.D., Michael Davidson, M.D., Raimund Erbel, M.D., Erling Falk, M.D., Ph.D., Zahi Fayad, Ph.D., Sergio Fazio, MD, PhD, Steven B. Feinstein, M.D., Craig Hartley, Ph.D., Harvey S. Hecht, M.D., Howard Hodis, M.D., Ioannis Kakadiaris, Ph.D., Sanjay Kaul, M.D., M.P.H., Asher Kimchi. M.D., Wolfgang Koenig, M.D., Ph.D., Iftikhar J. Kullo, M.D., Daniel Lane, M.D., Ph.D., David Maron, M.D., Roxana Mehran, M.D., Ralph Metcalfe, Ph.D., Morteza Naghavi, M.D., Khurram Nasir, M.D., M.P.H., Tasneem Z. Naqvi, M.D., Jagat Narula, M.D., Paolo Raggi, M.D., George P. Rodgers, M.D., James HF Rudd, Ph.D., John A. Rumberger, PhD, M.D., Robert S. Schwartz, M.D., PK Shah, M.D., Leslee Shaw, Ph.D., David Spence, M.D., H. Robert Superko, M.D., Henrik Sillesen, M.D., Ph.D., Pierre-Jean Touboul, M.D. Nathan D. Wong, Ph.D.
Distinguished SHAPE Task Force Advisor: Valentin Fuster, M.D., Ph.D.
Chair of SHAPE Board of Directors: JoAnne Zawitoski, J.D.
Vice Chair and Executive Board Member: Brenda Garrett Superko, CVRN
The SHAPE Task Force Public Relations: Daniel Keeney
Executive Director of SHAPE Centers of Excellence: Jeff Fine, Ph.D.
Click below to learn about SHAPE Centers of Excellence
http://shapesociety.org/centers-of-excellence/
Drs Naghavi, PK Shah, Daniel Berman, and Mathew Budoff members of the SHAPE Task Force explain how hospitals and community clinics can become a SHAPE Center of Excellence and establish themselves a leader in preventive health.