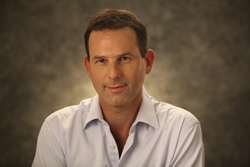 I foresee Madrivo Digital evolving into a leading video advertising exchange in the very near future.
New York NY (PRWEB) March 21, 2017
Madrivo, a leading digital ad agency recognized by Inc. 5000 as the 13th fastest-growing advertising companies, has officially launch its long-anticipated video exchange, Madrivo Digital. Given that programmatic media buying is quickly evolving into one of the key drivers of online ad expenditure and expected to exceed 40B by 2020, Madrivo Digital is entering the market at just the right time.
Madrivo's video exchange is pivotal for the thousands of brands the agency currently promotes through high-demand channels including email, mobile, and native display campaigns. While the agency isn't new video advertising, Madrivo Digital is an opportunity for brands to significantly increase and optimize exposure through video ad monetization.
Madrivo Digital's video advertising exchange equips demand partners with a wide array of video ad solutions that create a relevant and compelling experience for viewers. The expert team at Madrivo Digita l, led by Idan Miller, is able to leverage RTB and non-RTB programmatic buying and selling methods to target consumers, optimize campaign performance, and maximize returns through its proprietary technology, Eclipse. The expansive video marketplace offered by Madrivo Digital coupled with the data-driven intel Eclipse generates, allows supply partners to monetize their inventory with rich media content for in-stream, out-stream, in-content, reward video, and vertical video formats. The exchange provides clients with real-time tracking, extensive analytics, flexible integration, and support for VAST and VPAID specifications.
Idan Miller joined Madrivo's team after leading hi-tech internet and mobile ventures for the last twenty years. Most recently, he served as the EVP of a small, performance-based mobile ad network, which he helped grow into one of leading mobile video exchanges, globally. Idan's impeccable sense of strategic leadership, strong management skills, and sales and business development capabilities are sure to empower Madrivo Digital's team to reach unprecedented heights. His most important contribution to the new division is his deep understanding of the digital video ecosystem as a whole and the special needs of both advertisers and publishers in the space. Mr. Miller is confident in the vast capabilities and rapid growth potential of the new enterprise, emphatically stating, "I foresee Madrivo Digital evolving into a leading video advertising exchange in the very near future."
Madrivo's CPA network currently maintains a global presence, penetrating specific and robust markets throughout North America, South America, Europe, and Asia. The video exchange will surely bolster its global reach at the benefit of consumers, the brands they seek, and the publishers who work with Madrivo Digital to connect them.
About Madrivo
Madrivo is full-service digital ad agency that connects household brands with targeted audiences worldwide. We use lead generation, customer acquisition, and brand awareness strategies to reach consumers through email, video, mobile, and display media. We work with more than 3,000 global advertisers, affiliates, and direct brands to promote campaigns across the 7 highest-yielding industries: education, auto & transportation, entertainment & lifestyle, health & wellness, home improvement, retail, and finance & insurance. Madrivo's mission is to provide the highest-quality and most cost-effective digital advertising solutions to brands worldwide.