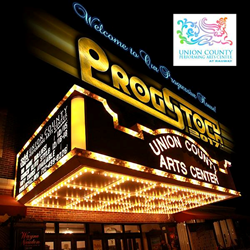 Rahway, New Jersey (PRWEB) March 17, 2017
The Union County Performing Arts Center (Union County PAC) in Rahway, New Jersey was selected as the host venue for ProgStock's inaugural festival October 13-15, 2017. ProgStock, an international progressive rock festival, will feature artists from several countries including Sweden, Chile, the United Kingdom and the United States.
"The Union County PAC venue and the city of Rahway fit ProgStock's patron profile perfectly," said festival promoter and New Jersey native Thomas Palmieri. "Artists and fans often travel from around the world to perform and experience the sights and sounds of progressive music, but there's extraordinary value in making it easy for everyone," added Palmieri. "Union County PAC is very close to Newark Liberty International Airport, is located right next to a stop along the New Jersey Transit rail route and features excellent hotel, retail and restaurant accommodations."
ProgStock is already capturing the interest of a diverse fanbase that includes teachers, physicians, engineers and other professionals who share an affinity for complex "Prog" music. The genre is also attracting a growing number of young people who, largely through internet radio, are getting introduced to progressive rock's musicianship and complexity.
"We founded ProgStock to fill a void," said Palmieri. "There aren't enough places to perform this music in the world, much less the United States. It wouldn't surprise us if this venture grew to be the largest festival of its kind in North America."
"We are pleased to host an impressive cross-section of the world's most prominent progressive rock musicians and their fans to our theater in Rahway," said Union County PAC executive director Brian Remo. "Rahway's merchants and our community will benefit greatly from this event and others like it. Attracting global festivals like ProgStock underlines how important the performing arts are to the vitality of our community and region."
Prospective patrons will be able to purchase "boarding group" passes beginning this Friday, March 17 at 12 noon (ET). Instructions are available on the festival's website at http://www.progstock.com.
ProgStock's ticket purchasing system resembles airline boarding groups. Beginning on Friday, March 17 at 12:00 Noon (ET), patrons can select from three boarding group options. At a later date, beginning with those who purchased Boarding Group #1 passes, patrons can select and reserve any open seat in the Union County PAC's main theatre for the entire three-day festival. Once the first boarding group completes its selections, Boarding Group #2 will be able to select its seats, followed by Boarding Group #3. Details are available on the http://www.progstock.com website.
ProgStock's 2017 International Line-Up:

Echolyn (US)
Glass Hammer (US)
The Tangent (Sweden/UK)
Karmakanic (Sweden)
Randy McStine Presents a Kevin Gilbert Retrospective (US)
Aisles (Chile)
3RDegree (US)
Circuline (US)
Rachel Flowers (US)
Resistor (US)
Cell15 (US)
Julie Slick (US)
The Tea Club (US)
Francis Dunnery (US, originally UK)
Other artist announcements pending
Based on a strong foundation of international appreciation and respect for music and its heritage, ProgStock is an international music festival that strives to create, build and sustain a solvent and vibrant music scene. ProgStock will operate in a financially, environmentally and socially responsible manner, delivering escalating promotion and awareness that culminates in a significant annual event. ProgStock will attract, serve and support an ever-growing international audience, and bring economic benefits and internationally-known goodwill to the state of New Jersey.
For more information, visit http://www.progstock.com or send email to info(at)progstock(dot)com. Union County PAC information is available at http://www.ucpac.org.