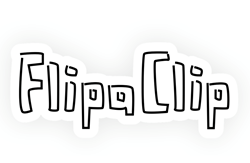 Miami, FL (PRWEB) March 17, 2017
Miami smartphone app developer VisualBlasters, LLC, today announced award winning animator Simon Wilches-Castro has signed on to judge the #AnimateUnravelContest, open to users of its FlipaClip smart phone app. The contest invites users to animate a music video for the indie band, Tell Her I Love Her's first single, "Unravel" (http://bit.ly/2mzVzfy).
Wilches-Castro has earned a number of awards and honors including

Grand Prize Winner Adobe - Design Achievement Awards 2013
Regional Finalist - Student Academy Awards 2013
Official selections in Annecy, Ottawa, and Hiroshima Animation Film festivals
He joins an accomplished panel of judges including Grammy-winner, Michael Patterson (http://bit.ly/2nxevfz), animator of the iconic 80s video "Take On Me (http://bit.ly/1cZIpwS)," and Joan Baker co-founder of the Voice Arts Awards (http://sovas.org/home-vaa/).
The "Animate Unravel Contest" begins Saturday March 18, 2017. The FlipaClip app is now available on Apple's App Store. The action animation software -- which has been downloaded 4.5 million times with 560,000 active monthly users across Android & iOS devices, puts the power of professional animation in the hands of anyone with a smartphone or tablet. 
"We never imagined we'd attract such a high caliber of animators and industry talent to judge our animation contest!" said Jonathan Meson, CEO of FlipaClipVisual Blasters, LLC.
Winners of the "Animate Unravel Contest" will be announced in New York City in May 2017. Awards include some $2,000 in cash prizes, as well as hundreds of free professional user licenses for the most stand-out submissions. The contest will run from March 18 to May 12, 2017
About VisualBlasters LLC
Founded in 2010, VisualBlasters creates intuitive apps to help people express themselves including XiiaLive Internet radio app, and FlipaClip, a flipbook style drawing and animation app for Android.  http://www.visualblasters.com.
About Tell Her I Love Her
'Tell Her I Love Her' (https://tellheriloveher.com) is an indie cross-country-pop-rock-band formed in Miami in 2016.  Their first single, "Unravel", was released on Valentine's Day 2017 and is included in the FlipaClip app for the "Animate Unravel Contest."