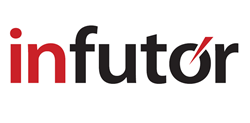 IDVerify helps improve lead qualification and increase lead conversion by providing actionable insights about consumers.
Oakbrook Terrace, Ill. (PRWEB) March 20, 2017
To help marketers drive high-quality lead conversion by verifying the accuracy and potential of incoming lead data, consumer identity management expert Infutor today introduced its on-demand IDVerify solution. With as little as one consumer identifier, e.g., name, address, phone number, email, IDVerify leverages Infutor's robust consumer data repository to confirm a consumer's identity and return an identity accuracy score, as well as other conversion-indicating attributes.
"Businesses today need to instantly verify, score and enhance consumer lead submissions, as data is continually changing," said Gary Walter, president and CEO of Infutor. "IDVerify helps improve the qualification and increase the conversion of leads by providing actionable insights about consumers – both when unknown prospects or known customers come in through an online form and when customer verification is done using CRM data. Our clients are finding the on-demand scores we deliver provide measurable insights into the propensity of a lead converting."
Based on a 100-point scale comprised of field validations, data linkages and risk flags, Infutor's IDVerify scores are being used to make pass/fail decisions when verifying a given individual, as well as to identify premium leads most likely to convert. This information also helps determine which customer acquisition campaigns are most effective in generating quality leads and to which leads marketers should devote the most resources. IDVerify scores also help eliminate wasted, dead-end leads by instantly flagging fraudulent information.
Additionally, IDVerify returns accurate demographic data and psychographic data such as property, automotive and wealth score attributes that provide deeper insight on a given prospect or customer. These insights are flagged based on their conversion potential, by propensity or by ability to purchase. For marketers that want to emphasize or de-emphasize select attributes, IDVerify offers unparalleled configurability and machine learning to more effectively target certain lead types and personas. For example, if a company is primarily interested in sending email responses to leads, the test score for 'name to email' linkage can be weighted more heavily.
"For one of Infutor's lead aggregator clients, IDVerify has proven to be highly predictive, revealing that leads scoring higher than 50 on our scale of 100 are twice as likely to convert," added Walter.
Available via on-demand API or batch, IDVerify clients benefit from Infutor's industry-leading expertise including processing of hundreds of millions of daily transactions and delivering high capacity, sub second response times with 24/7 availability and 99.9+% uptime.
About Infutor
Infutor is the expert in data-driven consumer identity management. The company is solely focused on enabling brands to instantly gain access to the most complete and accurate information about consumers, exactly when they need it, to make informed marketing and risk mitigation decisions. Infutor's mission is to deliver solutions that accurately identify consumers before, during and in-between engagements, giving brands a secure, privacy compliant foundation to improve inbound engagement and outbound omnichannel marketing reach, and to minimize losses due to fraud and non-payment. Led by information industry veterans, Infutor is a privately held company founded in 2003 with strategic investments from Norwest Venture Partners. Infutor is headquartered in Oakbrook Terrace, Ill. For more information, visit http://www.infutor.com.
# # #