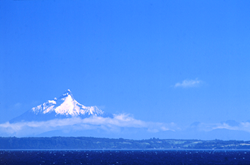 New York City, NY (PRWEB) March 18, 2017
Patagonia Mussel (http://www.patagoniamussel.com/) and the four companies that make up this entity (Orizon, St. Andrews, SudMaris and Toralla) will showcase their products – unique, natural and of the highest quality and nutritional value – at Seafood Expo North America for the first time ever. The cold and clean waters of Chilean Patagonia provide an ideal environment for the Patagonia Mussels, which are recognized internationally for their taste and texture. Mussels of Patagonia are not only 100% natural, but also rich in protein, vitamins and Omega 3.
"Mussels of Patagonia have become a prestigious representative of the best of what Chile has to offer. The pure nature from where they are cultivated is combined with high-tech harvesting methods to create a product of the highest standard," stated Mauricio Banchieri, Trade Commissioner, ProChile New York. "Patagonian mussels are bred under strict environmental controls to ensure quality that impresses even the most demanding palates."
As part of their show participation, Patagonia Mussel is hosting a cocktail reception that begins with an introduction of Patagonia Mussel and the organizations that promote the brand led by the Director of Prochile, Alejandro Buvinic, and the Chilean Ambassador, Juan Gabriel Valdés. This networking event supports all Chilean producers present at the Seafood Expo North America, and will encourage the increase of sales and distribution in the United States. The event features premium mussel dishes prepared in collaboration with the Westin Boston Waterfront's head chef, Roy Darling, together with a selection of top Chilean wines.
Patagonia Mussel collaborates with ProChile, the Ministry of Foreign Affairs, and AMI Chile, the Chilean Association of Producers and Exporters of Mussel, with the mission of promoting Chilean mussels in the US market, the main destination of Chilean seafood exports.
###
About ProChile
ProChile is the institution of the Ministry of Foreign Affairs of Chile in charge of promoting exports of products and services. ProChile has a network of over 50 offices worldwide and 15 Export Centers in Chile which have experience and tools to help boost the export sector and position Chile's attributes in international markets. http://www.prochile.gob.cl/
About Patagonia Mussel
Patagonia Mussel is a project created to give a unique and distinctive identity to the product, based on its main attributes: its natural breeding in the cold and clean waters of Chilean Patagonia, its superb taste, quality and texture, and its nutritional value and culinary versatility, which has attracted the attention of renowned chefs all over the world. http://www.patagoniamussel.com/