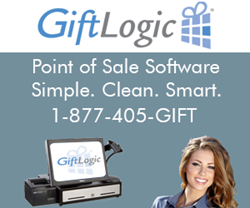 The new improvements add to our existing functionality, allowing for the designation of unique Quick Access bar layouts to any register
Englewood, FL (PRWEB) March 19, 2017
GiftLogic, a point-of-sale software company, just updated its Quick Access bar to make it faster, easier, and more versatile than ever. The Quick Access register controls are now a standard feature, too. According to a representative from GiftLogic, "The Quick Access bar has always been a time saver for store clerks, allowing them to quickly call up their most popular items. The new improvements add to our existing functionality, allowing for the designation of unique Quick Access bar layouts to any register."
The GiftLogic rep. explained, a store can have different Quick Access layouts for each department. "A jewelry store, for example, might have a specific Pandora layout for the front of the store where they sell Pandora items and a completely different layout for the register used to ring up engagement rings and diamond jewelry," they said.
In addition to custom layouts for different register locations, the new Quick Access bar can store custom layouts for other purposes such as seasonal layouts. "You could have different layouts for seasonal holidays or special promotions," they said. "Switching layouts is a simple matter of point and click."
Whether running a snack bar, gift shop, or admissions desk, any multifaceted business would benefit from GiftLogic's custom Quick Access layouts. "Having the right items at your fingertips helps to ensure a more complete and efficient transaction," the GiftLogic rep. said.
The Quick Access bar's sorting features have been increased from five to seven, too. "Items can now be sorted by product line and seasons. Managers can prioritize or select item characteristics for a completely tailored look and feel that aligns with their priorities."
Finally, the representative pointed out that the Quick Access layouts are centrally managed at the managerial level. "Managers control Quick Access and can push layouts to each of the registers as desired."
About GiftLogic
GiftLogic Point of Sale software is a comprehensive POS system designed for Main Street retailers and small shops that need sophisticated, yet user-friendly, cash register features such as cash register POS, inventory management, purchasing and receiving, CRM, and gift certificates. Optional add-ons are available, enabling retailers to build the exact point-of-sale system needed to power their retail business.