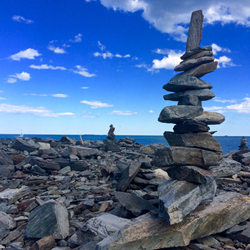 The online CE programs offered by HealthForumOnline and live trainings offered by PENN Program for Mindfulness are a natural fit with one another as both focus on the mind-body connection.
Philadelphia, PA (PRWEB) March 21, 2017
HealthForumOnline (HFO), a nationally-approved provider of continuing education (CE) for psychologists, social workers, counselors, and other allied health professionals, and Penn Medicine's PENN Program for Mindfulness (PPM) will co-sponsor two live CE activities in Spring 2017. Specifically, "Mindfulness-based Stress Management (MBSR)" and "Healing the Heart and Mind: Mindfulness for Healthcare Professionals (HHM)," are each 8-week long live trainings that promote coping and stress management through a comprehensive introduction to mindfulness meditation and its real-life and professional applications. "The online CE programs offered by HFO and live trainings offered by PPM are a natural fit with one another as both focus on the mind-body connection," said HFO's CE Director and Co-founder Dr. Michelle Rodoletz.
Mindfulness practice has been shown to support individuals in cultivating steadiness, health and wholeness even during the most dif ficult moments (1). With ongoing mindfulness practice, one's attention becomes more stable and one's stress response patterns – the habitual thoughts and emotions that influence our behaviors – are revealed. Cultivating mindfulness allows for more "purposeful" choice in moment-to-moment life experiences rather than a reliance on automatic, perhaps maladaptive, patterns. Originally founded by Dr. Michael Baime in 1992 to help patients with serious health conditions cope with the stress, pain and losses associated with illness, PPM's trainings are now open to health professionals and anyone who wishes to find a healthier, happier, and more fulfilling way to live.
The "Mindfulness-based Stress Management" course helps participants to reduce stress; increase focus and mental clarity; improve communication in relationships; heal from trauma or depression and manage difficult life situations. This course, open to the public and health professionals, includes 27 hours of class time consisting of eight 2 ½ hour weekly classes and a full-day, teacher led, silent mindfulness retreat. A total of 24 CE credits are associated with completion of this training for interested mental health professionals. To better serve the community and to insure the broadest possible audience, classes are offered in a variety of locations in and around Chester, Delaware, Montgomery and Philadelphia counties, as well as in South Jersey. Morning and evening options are also available. Visit PPM to view detailed learning objectives and other course details.
The art of healing is as important as the underlying science. Toward that end, "Healing the Heart and Mind: Mindfulness for Healthcare Professionals" was developed specifically for physicians, nurses, mental health practitioners, and other allied healthcare providers as a practical way to recapture the calling of healing through mindfulness practice. Participants explore how mindfulness cultivates a stable healing presence that benefits both patients and providers. Specifically, healthcare providers learn meditation techniques that enhance patient care by promoting true clinical presence, empathy, compassion and connectedness to their patients. In addition, programs such as this 8-week MBSR intervention are effective in reducing stress and increasing quality of life and self-compassion in the health care provider themselves – a potent strategy to prevent professional burn-out (2). Visit PPM to view detailed learning objectives and other course details.
About HealthForumOnline:
Mental health providers can chose from HFO's over 20 categories of CE course topics related to behavioral health (i.e., ethics, cancer, women's health, cultural diversity, eating disorders, reproduction/sexuality, aging, addiction, chronic/acute illness, psychotherapy, long-term care, complementary/alternative care, neuropsychology, pain management, spirituality/mindfulness, LGBT issues). HFO's over 100 online CE courses are fast, convenient and cost-effective.
1. Kabat-Zinn, Jon. (2013). Full catastrophe living: using the wisdom of your body and mind to face stress, pain, and illness. New York:Bantam Books.
2. Shapiro, S.L., Astin, J.A., Bishop, S.R. & Cordova, M. (2005). International Journal of Stress Management, 12(2), 164- 176.