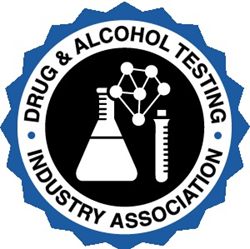 "DATIA wants employers to understand that not only do they have a right to test, but they also have an obligation to keep all of their employees safe by maintaining a drug-free workplace"
WASHINGTON, DC (PRWEB) March 21, 2017
The Drug & Alcohol Testing Industry Association (DATIA), the premier association for professionals involved in drug and alcohol testing, is gearing up for its 2017 Annual Conference and Exposition – "Share, Engage, Grow" (DATIA 2017) – May 16-18, 2017 at the Rosen Shingle Creek Resort in Orlando, FL. More than 800 are expected to attend to discuss topics such as legalized marijuana, the opioid abuse crisis, and recent regulatory and legislative changes that impact the industry and employers.
One of the most pressing issues making an impact today is legalized marijuana. With 28 states and the District of Columbia passing laws legalizing the use of medical marijuana, eight for recreational marijuana and more than 20 countries exploring changes to its marijuana laws, there will certainly be a lot to talk and learn about at the event. One session, If It's Legal, Why Test? will confront this issue head-on.
"The legalized used of marijuana has many employers confused about whether or not they can or should test for marijuana and DATIA wants employers to understand that not only do they have a right to test, but they also have an obligation to keep all of their employees safe by maintaining a drug-free workplace" said DATIA's Chairman, Sherri Vogler. "Getting this message out to employers is one of DATIA's primary goals at this year's conference."
Representatives from several Federal agencies such as the Department of Health and Human Services (HHS), Department of Transportation (DOT), the Federal Motor Carriers Safety Administration (FMCSA), the Federal Aviation Administration (FAA), the Federal Transit Administration (FTA), the Federal Railroad Administration (FRA) and more will be present to provide information on recent regulatory changes.
Hundreds of industry professionals and employers will be able to compare products and services first-hand from more than 70 on-site exhibitors in the event's expo hall. Attendees can receive comprehensive information on the latest technological breakthroughs being made in drug and alcohol testing, and what these changes mean for both providers and end-users of drug and alcohol testing.
"The expo is where new technologies are introduced, where best practices are shared, and where connections are made" said Laura Shelton, DATIA's Executive Director. "It is the pulse of this three-day event."
The prescription drug epidemic, synthetic drugs, and the new Administration's response to issues impacting the industry will also be key topics of discussion during sessions at the conference.
For the complete schedule, session descriptions or to register, for this year's conference and expo, visit http://www.datia.org/educations/datia-annual-conference.html.