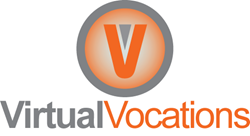 Our goal is to provide employers with a pool of experienced, high-quality jobseekers who are looking for remote work.
Tucson, AZ (PRWEB) March 22, 2017
The Virtual Vocations Employer Portal was developed for telecommute-friendly employers in search of their next remote hire. It is a secure, streamlined Web resource enabling businesses and organizations interested in hiring high quality remote candidates to post unlimited telecommuting job openings for free.
Laura Spawn, CEO of Virtual Vocations said concerning the new release, "Our goal is to provide employers with a pool of experienced, high-quality jobseekers who are looking for remote work. When you post your jobs with Virtual Vocations, we provide maximum exposure to bring you the best candidates for your positions."
In Virtual Vocations' 2016 Year-End Report, the company detailed the high caliber nature of their site members and subscribers. More than 56% of these professionals have five or more years of telecommuting experience and 82.3% have received at least one post-secondary degree or diploma.
Employer-submitted job postings published through the employer job dashboard will be presented to Virtual Vocations members and subscribers through a multi-faceted promotional approach implemented through the following channels, and at no cost to the employer:

Email alerts sent out to the site's more than 900,000 job seekers
Promotion via Virtual Vocations' social media accounts
Jobs featured in the weekly Virtual Vocations Employer Alert blog post highlighting the most recent telecommuting job submissions submitted by Virtual Vocations Employer Partners
Virtual Vocations Employer Profile, including a company summary, website and social media links, feed of recent company news, and more, added to the Virtual Vocations Telecommute Companies Database
Dedicated Employer Relations Manager to help with hiring needs
In addition to the job distribution options mentioned above, Virtual Vocations' Employer Partners will be able to submit all of their telecommuting job postings using the portal's easy-to-use Employer Dashboard, making job posting and application management a simple process during every step.
About Virtual Vocations:
Virtual Vocations is the largest and most comprehensive online database of telecommute-only jobs. Offering more than 40 diverse career categories and customizable search filters, Virtual Vocations is committed to helping job seekers gain an advantage in the competitive telecommute job market by finding quality job leads faster and easier. Virtual Vocations has assisted over half a million people in their search for flexible, telecommute jobs and is dedicated to bringing subscribers scam-free job leads that offer some form of telecommuting or virtual work. Virtual Vocations is a private family-owned and operated company based in Tucson, Arizona.