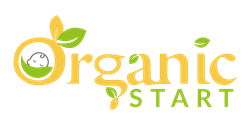 Healthy Starts From Day One
Astoria, NY (PRWEB) March 21, 2017
The leading seller of Organic Baby Formulas in the USA of such popular brands like Holle, HiPP, Lebenswert, Topfer, NannyCare and many more has changed their name from Organic Munchkin to Organic Start. "Supplying organic baby foods is my passion," says Peter the CEO and founder of OrganicStart.com. "Not all parents can breast feed for various reasons, and in those cases we want to offer the best this world has to offer direct to your doorstep," cites Peter while walking through his 5,000 sq ft warehouse in Astoria, New York.
"Europe is leading the charge for Organic baby formulas and we want parents here in the USA, to have access to them as well," Peter says with determination. Raising triplets with his wife isn't an easy task, and acquiring a real organic baby formula shouldn't have been a hurdle, but it was. That was when Organic Munchkin was founded.
"It has been an experience this last couple of years bringing this company to where it is today and now with this name change, we are ready for the next step." Peter also tells us that he has many more projects in the works and this new name will better tie everything together. Healthy starts from day one has always been their slogan, so with an ever expanding product line that includes much more then just baby formulas, the name Organic Start certainly embraces the new path the company is on.
They are the same team you know and love running the same operation that has brought countless 5 star reviews that a company can only dream of. Reading some of their reviews on social media like Facebook, I was taken back by the support and passion their customers share with the company. This truly is a movement like Peter says, and it looks like they have taken the necessary steps from having an Organic Start to maybe a full Organic Revolution!