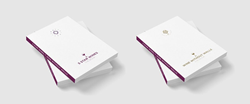 "I often see that little attention is paid to absolutely spectacular wines made from lesser known grapes and denominations", states Ian D'Agata.
Verona, Italy (PRWEB) March 20, 2017
In the run-up to the world's largest wine event, the 51st edition of Vinitaly, to be held at Veronafiere in Verona, Italy from April 9th to the 12th, Vinitaly International will host 90 judges (85 for 5 Star Wines and 5 for Wine Without Walls) whose task will be to select the best national and international wines to be included in the very first edition of 5 StarWines - the Book. The guide intends to award and encourage the efforts of wineries that incessantly invest in improving the quality of their products, by a careful evaluation that will help them to be properly recognised in the international markets. All selected wines will be available on the Vinitaly App during and after Vinitaly.
The significance of 5StarWines – the Book is in the panel of judges made up of highly qualified international experts including Masters of Wine, Master Sommeliers, Sommeliers, wine journalists and more. Chaired by Ian D'Agata, scientific director of the Vinitaly International Academy and winner of Louis Roederer International Wine Writer Award 2015 for the "Wine Book of the Year" with his Native Wine Grapes of Italy, 5StarWines - the Book aims to guarantee international buyers the quality of wines present in the market, but still barely known.
"I often see that little attention is paid to absolutely spectacular wines made from lesser known grapes and denominations," states Ian D'Agata. "Why should a wine made with Sylvaner, Mencia or Xinomavro forcibly score lower on average than some famous names in competitions and wine guides? The high quality of those wines needs to be recognised as well, and our diverse panel of judges have the knowledge to carefully evaluate them. We are hopeful that wine lovers and those who sell wines will realise the real value in the wines that we select."
Wines sent in will be evaluated within a scale of 100, and the ones that score 90 or more points will be included in the guide.
"A good wine must be clean, precise and distinctive in nose, balanced and expressive in mouth and open and genuine in the aftertaste," explains Pedro Ballesteros Torres MW and general chairman for 5StarWines. "A great wine is, on top of all that, complex and moving. A top wine is easy to recognise, because your inner body smiles slowly ..."
A special feature of the Book is Wine Without Walls, solely dedicated to a selection of the world's best natural wines. Wines belonging to this category are ones without added sulphites, or with a total quantity of sulphites (naturally produced and added ones) not higher than 40mg/l. Chaired by Alice Feiring, American journalist and author of "Naked Wine", who also is a winner of both the James Beard and Louis Roederer International Wine Writer Award, the section of the guide aims at giving recognition to the growing importance and relevance of these wines. In fact, "no other wine guide starts from the point of view that there are better ways to asses a wine than just by the color, aroma and structure," states, Alice Feiring.
Amongst the criteria, "I think that drinkability is of utmost importance" continues Alice Feiring. "Do you want to take another sip? Even a young tannic wine meant for aging, can and should have this quality. I might not want to drink this right now, but absolutely I'll want to drink it down the road." Furthermore, "the aspect that I get most questioned about is the savoriness. For me that's what separates an important wine of breeding from the easy drinking out there, and for the wines that I personally buy, this quality is a must, —-it's the anchor."
For the wines selected, 5StarWines – the Book will stand as a marketing tool, with constant promotional support guaranteed by Vinitaly International through its activities around the world. The guide will be distributed widely during expositive events, B2B meetings, grand tastings, and different showcases, allowing wineries to have access to key players of the global reference market. For more information about 5StarWines, please see http://www.5starwines.it
About:
Veronafiere is the leading organizer of trade shows in Italy including Vinitaly (http://www.vinitaly.com), the largest wine and spirits fair in the world. During its 50th edition Vinitaly counted more than 4,100 exhibitors on a 100,000+ square meter area and 130,000 visitors from 140 different countries. The next edition of the fair will take place on 9 - 12 April 2017. The premier event to Vinitaly, OperaWine (http://www.operawine.it) "Finest Italian Wines: 100 Great Producers," will unite international wine professionals on April 8th in the heart of Verona, offering them the unique opportunity to discover and taste the wines of the 100 Best Italian Producers, as selected by Wine Spectator. Since 1998 Vinitaly International travels to several countries such as Russia, China, USA and Hong Kong thanks to its strategic arm abroad, Vinitaly International. In February 2014 Vinitaly International launched an educational project, the Vinitaly International Academy (VIA) with the aim of divulging and broadcasting the excellence and diversity of Italian wine around the globe. VIA this year launched the second edition of its Certification Course and today counts 55 Italian Wine Ambassadors and 6 Italian Wine Experts.