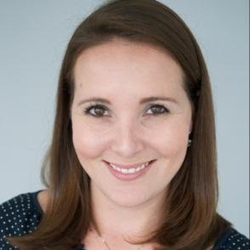 Atlanta, Georgia (PRWEB) March 21, 2017
Look Listen, a full-service digital marketing agency with offices in Atlanta and Denver, announces the hire of Lisa Arsenault to the new position of Chief Operating Officer at the company, further strengthening their unique-to-agency agile process.
Arsenault spent the better part of the last decade as an senior operations executive for a digital marketing software company, focusing on optimizing the end-to-end delivery for the customer success organization, including software and services customers.
"Lisa's experience is a crucial investment in the agile process for our teams," said Kit Hughes, CEO and Founder of Look Listen. "We want to bring in experts from outside of the agency world to make a good process as close to perfect as possible and truly deliver value to our clients as we change and grow. As a company that is part of a new generation of ad agencies, we live at the fast-moving intersection of technology, data, and creative — and that requires us to ideate, design, and deliver better and faster results for our clients."
With a key focus on delivery, Arsenault will also ensure the emotional intangibles of the human element are also incorporated into the Look Listen daily process, which will work to make the deliverables stronger and the people doing the work more fulfilled.
"The word 'agency' is heavy. It has meant a certain thing for a long time, and yet those who live it every day know that it's rapidly transforming and shifting largely due to technology and consumer behavior changes," said Arsenault. "Look Listen is serving as a pioneer and leader of that change, investing tremendously in being agile (both in the big "A" and little "a" sense of the word). I'm thrilled to be spearheading that process for the benefit of our teams and our clients."
About Look Listen
Look Listen is an independent, full-service digital agency with offices in Atlanta, Georgia and Denver, Colorado. Recognized as one of the fastest growing privately held companies in the U.S. (#408 on the Inc. 500 in 2015), we have Centers of Excellence in Performance Media, Marketing Automation and IoT, and work across a spectrum of disciplines ranging from digital advertising to custom software engineering. We have a track record of working with global enterprises and mid-market companies in growth mode to innovate within existing products and services or ideating new offerings. Together with our clients, we Make Ideas Matter.
Connect with us: Facebook, Instagram and Twitter
###