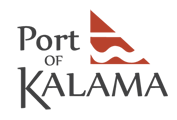 Kalama, Washington (PRWEB) March 21, 2017
In an effort to work more closely with local middle and high school students and nurture future industrial talent in Kalama, Port of Kalama business CE Metal Fabrication has partnered with Kalama Schools to provide unique metals and scrap materials for welding in shop classes.
The company offers a variety of metal parts and materials like sheets, pipe and more to which the school would not have access or budget to acquire. And they've created beautiful welded boxes to display the metals for the students and transport them back and forth between shop and school.
"We've got so many quality remnant scraps that will enable Kalama students to work with materials they typically would not be able to access—the whole idea is to offer them a real world experience in this kind of industrial welding and fabrication," says Scott Mathews, general manager, CE Metal Fabrication. "It's a great way for us to give back to this wonderful community and familiarize students with an important industrial craft."
The idea sprung from a recent Kalama High School Career Fair co-hosted by Kalama Schools and the Port of Kalama with the intention of introducing port industries and businesses to local students—and potential future talent.
"A key part of our mission is to prepare our students to be both college- and career-ready—and what this partnership offers is a tangible connection between industry and the courses they are enrolled in," says Eric Nerison, Kalama Schools superintendent. "CE Metal's contribution is a huge cost-savings to us – a gift to our kids; and they are really creating a connection between industry and real world career opportunities. It's such a win-win and we are grateful."
CE Metal Fabrication leases 33,000 square feet in Kalama and serves a growing cadre of clients throughout the Pacific Northwest with precisely crafted metal. From decorative handrails to steel structural beams, CE creates quality metal components and other necessities for commercial buildings, industrial applications, and metal shredding equipment to name just a few.
"The Port of Kalama is working to develop a closer relationship between the students and faculty of the Kalama Schools and the Port's business partners—offering students an opportunity to learn about the work we do, as well as career opportunities within our port industries," says Troy Stariha, president of the Port of Kalama commission. "We hope to improve the understanding of the business activities here—CE Metal Fabrication is a great example of businesses not only giving back but working to train future talent. We welcome any port industries to explore these possibilities."
About Port of Kalama – Where rail and water meet:
The Port of Kalama is located in Southwest Washington on the Columbia River and immediately off of Interstate Highway 5. The port exists to induce capital investment in an environmentally responsible manner to create jobs and to enhance public recreational opportunities. Port of Kalama's industrial area includes five miles of riverfront property adjacent to the 43' federally-maintained deep draft navigation channel of the Columbia River. The Port is served by the Burlington Northern/Santa Fe and Union Pacific railroads. There are over 30 businesses located at the Port of Kalama, employing over 1,000 people. Port of Kalama offers all the superior facilities businesses need to thrive, and an unsurpassed quality of life. The port offers shovel ready sites, a new Industrial Park, state of the art Marine Terminals and transportation accessibility to rail and highway all just a 30 minute drive to the Portland International Airport. Port of Kalama also offers high-bandwidth communications, with dual access fiber-optic service to Seattle and Portland. Properties currently available at the port for businesses wishing to expand and thrive: Visit http://portofkalama.com/available-properties/.
Contact: Liz Newman, marketing manager, Port of Kalama, 360-673-2379 or Claudia Johnson, PR, 503-799-2220.