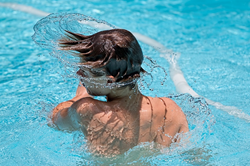 Summer camps can reinforce that taking a walk or a run is an effective and healthy way to relieve stress.
San Juan Capistrano (PRWEB) April 22, 2017
The San Juan Capistrano summer camp team at the Boys and Girls Club of South Coast Area have recently released a parenting report outlining the need for summer camps to provide physical activities for all campers. To read the report, click here or see below:
The Importance of Physical Activity In Summer Camps
With an increase in specialty camps that focus on what the report terms as "sitting subjects" like coding or art, more and more children are not given time to be physically active during the camp day. These camps provide cognitive stimulation for their participants, but summer camp San Juan Capistrano experts warn that they could be contributing to unfavorable views of physical exercise and reinforcing unhealthy habits. The child development report highlights four key reasons why summer camps have a responsibility to provide time for physical stimulation, even for 30 minutes a day.
1.) Improved interpersonal skills. Going outdoors or participating in team sports helps children improve their interpersonal skills. Whether children are encouraged to play freely with peers or are actively involved in a structured physical activity, the important thing is that they are interacting with others and forging new relationships.
2.) Increased sense of achievement. As a child's body develops, new milestones are reached, and this can provide a boost to a child's self-esteem and confidence. For example, being able to kick a ball further or being able to run longer without getting tired are all small victories that children can enjoy.
3.) Higher cognitive abilities. Studies have shown that exercise increases the level of oxygen to the brain, giving the brain vital nutrients it needs to retain information. Physically active students are better able to regulate their mood and are primed for learning.
To view the complete report, visit their blog.
Finding reputable summer camp programs that incorporate physical activities can be challenging for parents who are also seeking a STEAM-focused curriculum. For summer 2017, The Boys and Girls Club of the South Coast is offering an innovative STEAM summer camp San Juan Capistrano parents have been searching for. To learn more about this in-demand, research-backed program and their dynamic Summer Brain Gain approach, click here.
Boys and Girls Club of the South Coast Area | 1304 Calle Valle San Clemente, CA 92672 | (949) 492-7551
Press release by Access Publishing, 806 9th St. #2D, Paso Robles, CA 93446.