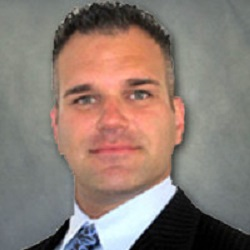 We are proud and very lucky to have such a dedicated and loyal company person.
Danvers, MA (PRWEB) March 21, 2017
NewFed Mortgage Corp. congratulates Michael Bornstein for ranking in National Mortgage News as a Top Originator. Michael was ranked # 97 in the country for Top Dollar Volume of $102,419,308. The National Mortgage News, a leading resource of information for mortgage professionals, released the Annual Top Producer rankings on March 1st. The list ranking the nation's top mortgage producers, appeared in the National Mortgage News monthly paper magazine is also available online at nationalmortgagenews.com.
Michael Bornstein is ranked in the top 100 among thousands of mortgage professional entries across the country and this is the 3rd time in the last 4 years that Michael has been recognized as a top producer in a national mortgage industry publication for his extraordinary achievements.
Michael started his mortgage banking career in 2005, and over the past 12 years he has taken an all-in 24/7 approach to the mortgage business. His tremendous success is due to his unwavering commitment to excellence for his customers and his "do what it takes" team approach with his operations staff. Mike is most importantly a dedicated family man, residing in suburban Boston with his wife and two young children.
New Fed Mortgage has specialized in residential retail mortgage lending since 2001. Licensed in 7 states, New Fed offers multitude mortgage programs including Conventional, FHA, VA, USDA and State Housing Programs along with access to specialty portfolio products. New Fed President, Brian D'Amico, commented, "We are proud and very lucky to have such a dedicated and loyal company person."
The National Mortgage News, a publication of Source Media is published monthly and also sends out a daily newsletter to thousands of mortgage industry professionals. National Mortgage News is a leading resource of news information educating and connecting peers in all aspects related to mortgage lending