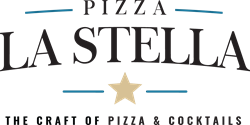 We're proud of our menu and thrilled to have the partnership of the amazing Smash Waffles team
RALEIGH, NC. (PRWEB) March 22, 2017
Pizza La Stella opened patio seating in late February in anticipation of new brunch hours, which began March 18. From 11 a.m. to 3 p.m. every Saturday and Sunday, the restaurant will be offering special brunch cocktails in addition to a brunch dining menu. Various live music acts will also perform each weekend during those hours.
The launch of brunch also marks the start of a partnership with Greenville-based Smash Waffles, a delivery service of authentic Liege Belgian Waffles with creative flavors. Pizza La Stella head chef Matt Kepp has incorporated Smash Waffles into several unique menu items. The brunch menu also includes wood-fired skillets, wings and breakfast pizzas.
Managing Partner Rudy Theale sees the addition of brunch as the next step in the positive growth of Pizza La Stella. "Our first weekend serving brunch was a huge success," says Theale. "We're proud of our menu and thrilled to have the partnership of the amazing Smash Waffles team; together we're making Pizza La Stella a real dining destination every day of the week."
The restaurant is also increasing its number of weeknight events. Beginning March 28, every Tuesday will be Trivia Tuesday in Pizza La Stella's main bar area. Hosted by the event team Geeks Who Drink, the trivia quizzes include a range of pop culture questions. Participants can play alone or in teams of up to six people. Special pricing during trivia includes $4 craft drafts and 10 percent off any pizza.
Every Thursday, the music event Live at The Loft features local acoustic artists in the upstairs bar area.
Opened in 2016, downtown Raleigh's Pizza La Stella is a modern Italian restaurant specializing in Neapolitan pizzas and wood-fired wings. All hot menu items are cooked in custom-built Stefano Ferrara ovens, which reach 900 degrees. A second-floor bar, The Loft at La Stella, serves craft cocktails and local beers in addition to traditional offerings. View full menus and learn about upcoming events at http://www.pizzalastella.com.
###