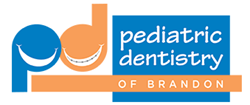 Brandon, FL (PRWEB) March 21, 2017
Dr. Jorge Torres, a respected pediatric dentist in Brandon, FL, is now pleased to welcome new patients who are in need of a laser gingivectomy. This laser dentistry procedure allows Dr. Torres to perform gum surgery on children with little to no pain or discomfort. He does this by using the BIOLASE Waterlase® laser, state-of-the-art laser technology that combines water and laser energy to cut soft tissues like gums, gently and precisely.
A gingivectomy is a procedure that targets and removes excess gum tissue. This can be done for cosmetic reasons, to help correct the perceived size of the teeth in cases where they are too covered by excess gum tissue. This helps the teeth look more proportional. However, the most common reason this laser dentistry treatment is performed, is to fight gum disease. When gum disease sets in, the gums around the teeth form pockets of infection. These pockets must be removed and the infection cleared away before healing can commence. Additionally, the teeth do not always erupt through the gum when they should. A gingivectomy can expose the tooth and help the process along so it is not so painful for children who are teething.
As a pediatric dentist in Brandon, FL, Dr. Torres recognizes that pediatric patients are in particular need of receiving this type of treatment whenever necessary because of the extreme benefits it has over other treatment options for gingival removal. A laser gingivectomy can be performed very quickly, so young patients do not have to sit for long hours receiving treatment, or be put under anesthesia. Instead, the laser can quickly perform several common procedures in very little time, and often with superior results. The most obvious benefits are seen post-operatively: this type of laser dentistry results in little bleeding, swelling and pain allowing for a decrease in recovery time.
Parents who wish for a leading pediatric dentist in Brandon, FL, are invited to visit Dr. Torres' office for additional information about laser dentistry as well as the other services he provides. Those who are interested can contact his office at 813-321-4432 to schedule an appointment.
About the Doctor
Dr. Jorge Torres is a pediatric dentist offering personalized dental care for patients in Brandon, FL. Dr. Torres and his team at Pediatric Dentistry of Brandon, provide a wide range of services and are committed to high quality, professional care through the use of laser dentistry and other advanced techniques. To learn more about the services offered by Dr. Torres please visit his website at http://www.pedodentbrandon.com or call (813) 321-4432 to schedule an appointment.