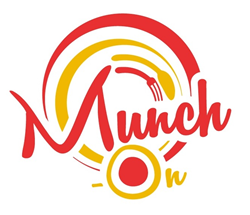 "Giving restaurants affiliated with MunchOn the ability take and fulfil online orders through their existing POS systems is a huge win and will provide a solid foundation for future growth."
Mountain Lakes, New Jersey (PRWEB) March 22, 2017
New Jersey based restaurant online ordering provider MunchOn announced today a preferred partnership agreement with Chowly Inc, a Chicago based company providing next-generation software and services for the restaurant industry. The agreement allows MunchOn to serve as a Third Party Online Ordering Solution (TOOS) for restaurants using a growing number of POS platforms supported by Chowly. The integration will save restaurants time and money by reducing the man hours needed to correctly input and fulfill online orders.
"The Chowly partnership propels us across a once impenetrable barrier in the online order to restaurant data chain" commented James Russo, President, Odin Holdings LLC. "Giving restaurants affiliated with MunchOn the ability take and fulfil online orders through their existing POS systems is a huge win and will provide a solid foundation for future growth".
"Partners like MunchOn are the reason we created Chowly Inc.," said Brian Duncan, Partner at Chowly, Inc. "Our goal is to provide a hands-off, fully functioning POS integration solution for innovative and forward thinking food tech companies who are looking to provide real solutions for their customers."
About MunchOn
MunchOn is a new, cost-effective and innovative subscription based online ordering platform which gives restaurants the ability to market, receive and fulfill online orders with a secure payment gateway. MunchOn is a brand and platform developed by Odin Holdings LLC, a Mountain Lakes, N.J. based firm focused on software and marketing solutions for the restaurant, food service and hospitality industries. For more information, please visit http://www.munchon.com or follow us on Facebook, Twitter, or LinkedIn.
About Chowly
Chowly, Inc. is a technology company created by restaurant professionals for restaurant professionals, providing innovative solutions to connect restaurant point of sale (POS) platforms with a growing network of Third-Party Online Ordering Solutions (TOOS). Chowly is constantly growing its services to provide TOOS to POS integration services across a number of point of sale platforms. Based in Chicago, Chowly is centrally located to provide excellent service nationwide. For more information, please visit: http://www.chowlyinc.com or follow on Facebook or Twitter.
Media Inquiries:
Odin Holdings:
Christine Arakelian
Communications Consultant
(917) 613-3526