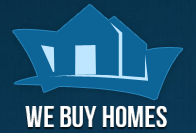 Washington, DC (PRWEB) March 21, 2017
We Buy Homes Inc. is pleased to announce its 300th home purchase. The fast home buying company that provides competitive cash offers for homes "As Is" in as little as seven minutes over the phone buys properties in Virginia, Maryland and Washington, DC.
We Buy Homes Inc. grew rapidly by offering customers a truly stress-free way to sell their house "As Is" without renovations, realtors, and commissions. By eschewing a goal of making a large profit on each home and, instead, focusing on what is best for the neighborhoods in which it operates, the business and its clients, We Buy Homes Inc. has gained the trust and respect of hundreds of homeowners. Word-of-mouth advertising has accelerated the business as happy homeowners rush to tell their friends and families about how easily they got cash for their home "As Is".
From a firm foundation, the company continues to expand, experiencing explosive growth over the last two years.
This innovative business model is loved by downsizing seniors that lack the funds or desire to renovate an older home, military families that move frequently and have a short window to sell their home, siblings that inherit a home and need to find a way to quickly split the equity without one or two of the siblings being responsible for the expensive upkeep of the property, couples that are separating and wish to divest themselves of the burden of joint property management, and anyone with a home to sell that just wants the process over with quickly.
With We Buy Homes Inc., homeowners in Virginia, Maryland and Washington, DC can simply call the fast home buying company, get a competitive cash offer, and walk away knowing that they don't have to do any repairs, renovations or staging; pay a realtor's commission, wait on the unpredictable housing market for a sale, vacate the home for showings, etc. It is a truly one-call solution for busy homeowners that want to turn their asset into cash – fast – with zero hassles, headaches, extra fees or lengthy processes.
The company wishes to stress, however, that if you or someone you know has had a negative experience with a home buying company in the past, or if your perception of fast home buying companies is not favorable, that We Buy Homes Inc. is different. Backed by large reserves of capital, staffed by a team of experts, leveraging real estate technology and run by a management team with decades of collective experience means each customer gets the positive experience they deserve. There are no harsh or pushy sales tactics, no obligations and no hassles. Homeowners can simply get a cash offer and then choose or not to accept it.
The point is to disrupt the way the traditional real estate market works in favor of a clean, efficient, simple and easy way to sell a home.
If you are a homeowner looking to sell a property "As Is" for cash, look no further than We Buy Homes Inc. The company is currently purchasing homes in Virginia, Maryland and the District of Columbia. To get a cash offer in seven minutes for the house "As Is", visit webuyhomes-inc.com/about today.
About We Buy Homes
We Buy Homes is a cash-for-home company that purchases houses in any condition. If necessary, the company then renovates the home and prepares it for sale. The aim of We Buy Homes is to provide a fast and easy way for property owners to divest themselves of homes they no longer want or need, and to help those who do not want to engage in costly renovations or rely on the unstable housing market for a sale. We Buy Homes is proud to improve the real estate values in the communities in which it operates.
Contact Details:
We Buy Homes
1725 I St NW, Suite 300
Washington DC 20006
Phone: 1-877-715-5508
Source: We Buy Homes
###