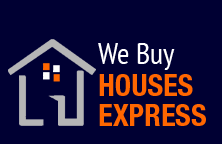 Arlington, VA (PRWEB) March 22, 2017
We Buy Houses Express, the fast home buying company that offers clients a competitive cash offer in as little as seven minutes over the phone, has now purchased its 400th house. The company buys houses "As Is" for cash in Virginia, Maryland, and Washington, DC.
"Some of our top markets include Woodbridge, VA; Manassas, VA; Fairfax, VA; Washington, DC; Hyattsville, MD; Upper Marlboro, MD; Silver Spring, MD and Baltimore, MD," says Jim Smith, a representative from this fast-growing company. "This is a company that is growing quickly due to its integrity. We do what we say we are going to do. Period."
The spokesperson Jim Smith continues on what makes We Buy Houses Express different in its competitive industry.
"In this business, many people get in with a get-rich-quick mentality. They think they'll put in a minimal investment and all of the sudden the money will start rolling in. Then they get in and realize how hard it is to run a real estate investment company properly and renovate houses to a high quality while managing all of the moving parts at a 100 miles-per-hour pace. Many get out after the first year. It's certainly not anything like the entertaining home renovation shows you see on television!"
The integrity of the business was set from the start.
"We Buy Houses Express decided, from day one, to run our home buying company like a business, not a scheme. We implemented rigorous policies and procedures, we invested in technology, we hired the best talent and we've seen our significant investment, blood, sweat and tears pay off big dividends! People who sell their house to us often say, 'I wish I knew about you guys 10 years ago. It would have made my life so much easier when I sold my last house.' We truly offer a simple and hassle-free solution, fast offers and competitive cash for homes 'As Is'."
We Buy Houses Express is currently purchasing homes "As Is" in Virginia, Maryland and Washington, DC. Homeowners that want a competitive cash offer on their home can visit https://webuyhousesexpress.com/about to get started.
About We Buy Houses Express
We Buy Houses Express has completely changed the way homes are bought and sold. Thanks to this incredibly innovative fast home buying company, home and property owners have the fastest possible means of liquidating their real estate assets into fast cash. Loved by home owners, landlords clearing out rental properties, military families and real estate investors alike, those who use We Buy Houses Express love the fact that they can get a competitive cash offer within seven minutes for homes they don't need to fix up in order to sell. How does this company do it? With an experienced team lead by an expert in the field who understands the home buying and selling process, and also understands the needs and wants of those looking to sell. Each client is treated with the respect, care and dignity they deserve – and each client gets cash fast for their asset.
Contact Details:
We Buy Houses Express
4601 N. Fairfax Dr, Suite 1200
Arlington, VA 22203
Phone: 1-877­724­4261
Source: We Buy Houses Express
###