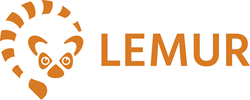 Denver, Colorado (PRWEB) March 24, 2017
Critigen, the global leader in unifying GIS and SAP data, today announced Metropolitan Utilities District of Omaha (M.U.D.) as the newest subscriber to its Lemur™ SaaS Platform. Offline access to data in the enterprise GIS will ensure M.U.D.'s field crews can access essential engineering and location information in the event of emergency, and in network dead zones, while reducing cellular data costs.
"Lemur™ will empower our people in the field by providing consistent access to GIS data regardless of the cellular network availability" said Raied Stanley, Metropolitan Utilities District Vice President of Information Technology Services. "As field crews respond to job sites and emergencies, they will have comfort in knowing that their critical GIS data is available even if cellular connectivity is not available. When cellular service is available the iPads will be updated with the latest GIS data available via a secured cloud environment."
Critigen is delivering Lemur™ with a simple, offline mobile application that ensures the security of the data provided. The Lemur™ Platform allows easy provision of GIS data to the mobile devices through a centralized configuration that will ensure users have the data they need with controls to ensure they get correct, current data. Adoption of Lemur™ for offline GIS viewing also allows M.U.D. to leverage its investment into a direct integration with its recently implemented mobile work management solution, SAP Work Manager.
Critigen Lemur™ is a configurable mapping platform bringing enterprise-class GIS mapping to mobile Work Management tools. The Lemur™ Platform includes a configuration-driven map control that can be embedded in multiple mobile work management tools, Lemur™ Geocache for centralized management of offline GIS data and a Geoenricher for adding location and other information from the GIS to data sourced from other business systems. Available as a service or as on-prem software, Lemur™ delivers the lowest TCO, fast and simple implementation, and is easier to maintain than any alternative.
About Critigen:
Critigen is a full-lifecycle spatial technology integrator driving business performance through geospatial IT solutions and services. Critigen helps clients make spatial technologies "work" in organizations of all sizes, integrates spatial technologies with enterprise systems, and enables field users with mobile spatial solutions. Critigen delivers all components of a geospatial program: data collection, spatial processing, analytics and intelligence, application development and mobile solution development. Critigen's Spatial Enterprise consulting services tie these technology and process components together with business strategies that maximize the value of geospatial information. Visit http://www.critigen.com for more information.
About Metropolitan Utilities District of Omaha:
M.U.D. provides safe, reliable, and cost-effective natural gas and water services to our community. We serve safe drinking water to 208,256 customers in the metropolitan Omaha area and maintain nearly 27,000 hydrants for fire protection. As the fifth largest public gas utility in the United States, we also serve natural gas to 224,950 customers. We are a public utility and proud to be customer-owned. The District is governed by a board of seven directors, elected by our customer-owners. Visit http://www.MUDomaha.com for more information.