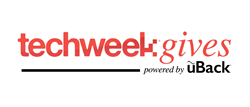 Chicago, Illinois (PRWEB) March 21, 2017
Techweek Chicago, the city's leading technology conference and festival, today kicks off a first-of-its-kind giving campaign, Techweek Gives, that will rally Chicago's top tech companies together to make a profound impact on the community.
Participants will be able to donate time, money and goods in the 90 days leading up to Techweek Chicago, which kicks off June 19, 2017. The goal is to raise $1 million and encourage participants to contribute 10,000 volunteer hours to benefit S.T.E.A.M. (science, technology, engineering, arts and math) and other local nonprofits.
"In 2017 Techweek is committed to helping high-growth companies solve their toughest problems, including talent acquisition. That's why we are thrilled to announce the launch of this campaign, which supports a new generation of tech talent from local and diverse communities." said Amanda Signorelli, CEO of Techweek. "We have an ambitious goal to reach, but we know Chicago's tech community has the resources and drive to make it happen."
Over the course of 90 days, companies participating in the campaign will encourage their employees to donate time, money and goods to local Chicago nonprofits, including Leave No Veteran Behind, Lumity and CodeNow.
The company that contributes the most by June 23, the final day of Techweek Chicago, will be honored as "Impact Organization of the Year."
Techweek has partnered with uBack, a mobile giving platform, along with Walker Sands Communications and DLA Piper to execute the campaign — a unique partnership that stands to create tremendous corporate impact across Chicago.
"This campaign speaks to uBack's core values," said Kaitlin Reimann, co-founder of uBack, a mobile, data-driven, socially connected giving platform. "We understand the profound impact technology can have in the world, and we are committed to making it easier than ever for corporations and individuals to give their time, money and goods to the causes that matter most to them."
uBack's community engagement platform will allow companies to log their donations and track their progress electronically. uBack's analytics engine will provide participating companies with their own "Giving IQ" infographic after the campaign, which will help them more thoroughly understand and better communicate their impact in the community.
The ability to increase corporate impact and tap into a growing national appetite for corporate social good is a huge benefit to the city's business community.
"As a B2B communications firm focused on serving Chicago's tech industry, we have seen firsthand the desire these businesses have to give back. We welcome the opportunity to facilitate that involvement and see just how much good we can do in the next 90 days," said Mike Santoro, president and partner at Walker Sands.
"What matters to our clients is what matters to us: creating a vibrant local community and ensuring the future of the next generation of leaders is strong," said David Mendelsohn, managing partner of DLA Piper in Chicago. "We are excited to see what we can accomplish when we come together and get to work."
For more information and to join the campaign, visit the Techweek Gives website.
About Techweek
Techweek is a seven-day festival for entrepreneurs, tech visionaries and thought leaders to meet and enable the innovation ecosystem in cities across the U.S. and beyond. Locations currently include Chicago, Toronto, Detroit, Los Angeles, Kansas City, Miami, Dallas and New York. Techweek curates compelling programming that casts a global spotlight on each community and its leaders.
About uBack
uBack is a mobile fintech company that is revolutionizing the way we give. Our data-driven platform is the first in the world to connect companies, nonprofits and individual donors, creating a new giving ecosystem that generates valuable insights, increases engagement and fosters collaboration. Launched in late 2015, our company now has offices in Atlanta, Charlotte and Chicago.
About Walker Sands
Walker Sands is a public relations and digital marketing agency for business-to-business technology companies. With an integrated approach known as the Digital Ecosystem, Walker Sands helps clients build brand awareness, enhance credibility and drive new business.
About DLA Piper
DLA Piper is a full-service, global law firm that represents multinational, Global 1000, and Fortune 500 enterprises to emerging companies developing industry-leading technologies. The Firm's Emerging Growth and Venture Capital practice group is specifically dedicated to helping founders, entrepreneurs, startups, emerging growth companies, and angel and venture capital funds, corporate strategic investors and other institutional investors with their venture capital or other strategic transactions. In 2016, DLA Piper completed 526 venture capital and 47 private equity transactions totaling US$8.3 billion.