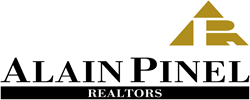 MENLO PARK, CA (PRWEB) March 21, 2017
Alain Pinel Realtors (APR) today announces Jerry Rice Jr. has joined the company's Menlo Park office as its newest Realtor. Rice Jr., a former NFL player and son of Hall of Fame 49ers wide receiver Jerry Rice, said he will apply the same skills he acquired as a professional athlete to his new career in real estate sales.
"Real estate and football are somewhat similar. Both professions foster an environment where victory is determined by hard work and perserverance," said Rice Jr. "The effort you put into a career in real estate is proportional to the success you'll have. It's all about hard work and dedication, and I bring that approach and mindset to my work with Alain Pinel Realtors."
Rice Jr. began his professional football career with the Washington Redskins in 2014. After suffering an injury and a short stint with a Canadian football team, he turned his focus towards a career off the field. Looking for work in a profession where he could apply a strong work ethic and self reliance, while still being part of a strong team, Rice Jr. chose real estate. He successfully earned his California real estate license in early March 2017, and subsequently joined the team at APR.
"Jerry has exactly what it takes to be successful in real estate," said Ron Gable, managing broker of APR's Menlo Park office. "He has the drive, dedication and focus to put in the time and effort required. What I love about Jerry is that he possesses the people skills necessary as well. And an added bonus is he grew up here, knows the area intimately and has spent his life as part of the community he'll now represent."
Rice Jr. graduated with a bachelor's degree in history from UCLA.
He can be reached at the Menlo Park office on El Camino Real at 650-462-1111 or via email at jrice(at)apr(dot)com.
About Alain Pinel Realtors®
Alain Pinel Realtors (APR) is the sixth largest residential real estate firm in the United States and the largest privately owned residential real estate company in Northern California based on its closed-sales volume. The firm has 1,400 agents in more than 30 offices throughout Northern California. APR was founded in 1990 by CEO and President Paul L. Hulme, and is based in Saratoga, Calif. Visit us at apr.com, china.apr.com, facebook.com/AlainPinelRealtors, and @AlainPinel.