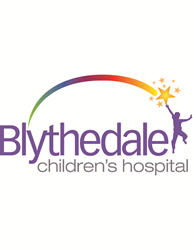 Valhalla, New York (PRWEB) March 22, 2017
The Burke Medical Research Institute (BMRI) and Blythedale Children's Hospital have entered into a research collaboration to translate advances in basic neuroscience at the BMRI labs into new and improved treatments for children with neurological impairments at Blythedale and beyond. The collaboration seeks to improve movement, vision, and cognition impaired by stroke, traumatic brain injury, cerebral palsy, and birth defects, among other neurological conditions.
 
The Burke-Blythedale Pediatric Neuroscience Research Collaboration is the first partnership between a research institute and a children's specialty hospital to study and treat the developing nervous system. According to the Child Neurology Foundation, one in six children have a neurological condition that limits function. These conditions diminish quality of life for affected children, yet few treatments are currently available. This collaboration will tackle this challenge through teamwork; scientists and clinicians will work together to apply innovative research techniques to important clinical problems.
 
"This isn't just a marriage, it's a marriage made in heaven," said Blythedale Board Chair David Pedowitz. "With BMRI's expertise in brain repair, and Blythedale's expertise in the care of medically-fragile children, we are poised to make great advances in science and clinical care."
 
"We don't know enough about how injury affects the developing brain," said BMRI Board Chair Robert Baldoni. "This partnership offers a unique opportunity to accelerate the scientific discoveries and clinical advances that these children desperately need."
 
The Collaboration is directed by Jason Carmel, M.D., Ph.D., a pediatric neurologist and neuroscientist with expertise in electrical brain stimulation to improve movement. Dr. Carmel, who is also Director of the Motor Recovery Laboratory at BMRI and an Assistant Professor at Cornell, initiated a clinic for children with brain injuries at Blythedale in 2013. Since then, he has helped found the Collaboration with colleagues from BMRI and Cornell.
"We are thrilled to work with Blythedale to translate rehabilitation science to children with neurological impairments," said Rajiv Ratan, M.D., Ph.D., Executive Director of BMRI. "The joint studies offer tremendous potential to yield new scientific insights and innovative therapies for patients."
 
"While Blythedale patients make gains every day because of our superb clinical staff, we see the cutting-edge research at BMRI as critical to bringing the next generation of therapies to children with neurological disabilities," said Blythedale President & CEO Larry Levine.
"Today, as scientists and doctors, we too often have to tell our patients and their families, 'We cannot help you'," said Dr. Carmel. "Through the discoveries and treatments we expect of this collaboration, we will be able to tell these same patients, 'Yes, we can help you.'"
The Collaboration brings together the expertise and resources of two preeminent institutions located in New York's Westchester County, just north of Manhattan.
 
BURKE MEDICAL RESEARCH INSTITUTE
BMRI, founded in 1978 and located in White Plains, NY, is among the world's largest free-standing research institutes devoted to nervous system repair. Comprised of more than 100 researchers in 18 laboratories and over 20,000 feet of recently renovated laboratory space, BMRI uses advanced neuroscience methods to understand and treat impairments in movement, vision, cognition, and sensation, including pain. BMRI shares a campus and a mission with the Burke Rehabilitation Hospital, an adult rehabilitation hospital that treats patients with stroke, traumatic brain injury, spinal cord injury, and Alzheimer's disease, among other neurological and non-neurological conditions. BMRI is an academic affiliate of Weill Cornell Medicine, the medical school of Cornell University, located in Manhattan. Through its leadership in repair science and its local and Cornell-affiliated resources, BMRI brings research expertise to the Collaboration.
 
BLYTHEDALE CHILDREN'S HOSPITAL
Blythedale is New York State's only independent, specialty children's hospital and one of only 19 pediatric specialty hospitals in the United States. Serving patients from birth through age 19, Blythedale has the combined staff, expertise and resources – including the largest pediatric therapy department in New York State – to provide exceptional comprehensive care for medically complex children and support for their families. Children are admitted for a variety of medical conditions, including respiratory, traumatic brain injuries, pulmonary hypertension, high tech feeding, complicated trauma, cancer rehabilitation, spinal cord disorders and genetic/neuromuscular disorders. The Hospital is comprised of an 86-bed inpatient unit, a 24-bed long-term care pavilion, and a Day Hospital program. Our goal is to help our patients achieve their rehabilitative goals and return to their families and communities. Through its modern infrastructure and expertise in pediatric neurorehabilitation, Blythedale brings clinical expertise to the Collaboration.