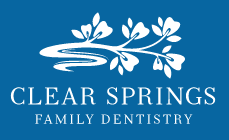 Kyle, TX (PRWEB) March 21, 2017
In honor of Root Canal Awareness Week, Dr. David McIntyre is raising awareness in his community about the benefits of this endodontic procedure, along with the steps that patients can take to protect their oral health and avoid this treatment. Dr. McIntyre and his staff at Clear Springs Family Dentistry are also making it easier for patients to receive a root canal in Kyle, TX, if they notice tooth pain or other common symptoms of tooth damage. The practice is currently accepting new patients for root canals with or without referrals.
A number of health problems may make a root canal procedure necessary, including tooth decay and trauma to the teeth. These conditions can cause infection or inflammation of the nerves and pulp inside a tooth, leading to tooth pain, temperature sensitivity and swelling of the nearby periodontal tissue. In these cases, a root canal procedure — which involves cleaning out the damaged inner part of the tooth, replacing the pulp with a filling material and resealing the tooth — may relieve unwanted symptoms and prevent further damage. To reduce discomfort and delays for people who need a root canal in Kyle, TX, Dr. McIntyre performs this procedure in-office, rather than referring patients to other dental professionals.
Dr. McIntyre is encouraging his patients to take proactive measures to reduce their likelihood of requiring root canal therapy. Patients should brush their teeth twice per day, floss once daily, limit their snacking, maintain healthy diets and visit a dentist regularly. Patients also should seek professional attention promptly if they notice early signs of tooth decay or damage, such as persistent tooth pain that worsens during biting or in response to temperature changes.
People who experience these symptoms and believe they may need a root canal in Kyle, TX, are encouraged to schedule consultations with Dr. McIntyre by calling Clear Springs Family Dentistry at 512-268-4011. New patients are also welcome to visit the practice website to learn more about root canal therapy or request appointments.
About the Practice
Clear Springs Family Dentistry is a general dental practice offering personalized dental care to patients in Kyle, TX. Dr. David McIntyre is a dentist who values building relationships with each of his patients to truly understand their unique needs and help them reach the healthy smile they deserve. Dr. McIntyre offers a wide variety of services including dental implants, cosmetic dentistry, periodontal treatments, dental crowns and pediatric dentistry. To learn more about Dr. McIntyre or the services he offers, please visit http://www.clearspringsdentistry.com or call 512-268-4011 to schedule an appointment.