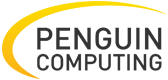 FREMONT, California (PRWEB) March 22, 2017
Penguin Computing®, provider of high performance computing, enterprise data center and cloud solutions, today announced the availability of the company's expanded Penguin Computing On-Demand (POD) High Performance Computing Cloud.
"As current Penguin POD users, we are excited to have more resources available to handle our mission-critical, real-time global environmental prediction workload," said Dr. Greg Wilson, CEO, EarthCast Technologies. "The addition of the Lustre file system will allow us to scale our applications to full global coverage, run our jobs faster and provide more accurate predictions."
The expanded POD HPC cloud extends into Penguin Computing's latest cloud data center location, MT2. The MT2 location offers this expansion with the addition of Intel® Xeon® E5-2680 v4 processors through our B30 node class offering.
B30 Node Specifications:

Dual Intel® Xeon® E5-2680 v4 processors
28 non-hyperthreaded cores per node
256GB RAM per node
Intel® Omni-Path low-latency, non-blocking, 100Gb/s fabric
In addition to the new processors, the MT2 location provides customers with access to a Lustre, parallel file system - delivered through Penguin's FrostByte™ storage solution. POD's latest Lustre file system provides high speed storage with an elastic billing model - only billing customers for the storage they consume, metered hourly.
The new POD MT2 public cloud location also provides customers with cloud redundancy - enabling multiple, distinct cloud locations to ensure that business critical, and time sensitive HPC workflows are always able compute.
"The latest expansion to our MT2 location extends the capabilities of our HPC cloud," said Victor Gregorio, SVP Cloud Services at Penguin Computing. "As an HPC service, we work closely with our customers to deliver their growing cloud needs - scalable
bare-metal compute, easy access to ready-to-run applications, and tools such as our Scyld Cloud Workstation for remote 3D visualization."
Penguin Computing customers in fields such as manufacturing, engineering, and weather sciences are able to run more challenging HPC applications and workflows on POD with the addition of these capabilities. These workloads can be time sensitive and complex - demanding the specialized HPC cloud resources Penguin makes available on POD. The compute needs of HPC users are not normally satisfied in a general-purpose public cloud, and Penguin Computing continues to be a leader in unique, cost effective, high-performance cloud services for HPC workloads.
POD customers have immediate access to these new offerings through their existing accounts through the POD Portal. Experience POD by visiting https://pod.penguincomputing.com/ to request a free trial account.
About Penguin Computing
Penguin Computing is one of the largest private suppliers of enterprise and high performance computing solutions in North America and has built and operates the leading specialized public HPC cloud service Penguin Computing On-Demand (POD). Penguin Computing pioneers the design, engineering, integration and delivery of solutions that are based on open architectures and comprise non-proprietary components from a variety of vendors. Penguin Computing is also one of a limited number of authorized Open Compute Project (OCP) solution providers leveraging this Facebook-led initiative to bring the most efficient open data center solutions
to a broader market, and has announced the Tundra product line which applies the benefits of OCP to high performance computing. Penguin Computing has systems installed with more than 2,500 customers in 40 countries across eight major vertical markets. Visit http://www.penguincomputing.com to learn more about the company and follow @PenguinHPC on Twitter.
Penguin Computing, Scyld ClusterWare, Scyld Insight, Scyld HCATM, Relion, Altus, Penguin Computing On-Demand, POD, Tundra, Arctica and FrostByte are trademarks or registered trademarks of Penguin Computing, Inc.
Media Contact:
Phillip Bergman
Viewstream
pbergman(at)viewstream.com
845-728-3984