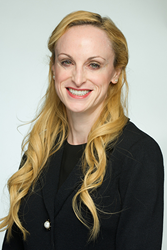 LOS ANGELES, Calif. (PRWEB) March 22, 2017
Holly Logue has joined Lewis Roca Rothgerber Christie LLP as Of Counsel in the firm's Intellectual Property practice group.
Logue focuses on offering strategic patent and intellectual property counseling, procurement, diligence, licensing, transactions and intellectual property solutions to maximize the value of technology companies including life science, biotechnology, diagnostic, medical device and software companies.
She is an experienced patent and trade secret litigator, providing guidance to clients to both avoid potential litigation and manage ongoing litigation effectively.
Additionally, she has served as acting in-house attorney for multiple public and non-public entities, overseeing strategic development of their intellectual property portfolios, including working closely with management teams to implement business development objectives, transactions, negotiations, litigation strategy and employment matters.
Logue has extensive experience and core strength in negotiating and drafting agreements to manage both complex and simple business transactions at the national and international level, as well as with related employment and regulatory issues.
Licensed to practice in California, New York and the District of Columbia, she is also registered with the U.S. Patent and Trademark Office. Additionally, she has experience working as professional staff on the U.S. House of Representatives Committee on Science and Technology, Subcommittee on Technology and Innovation.
About Lewis Roca Rothgerber Christie LLP
Lewis Roca Rothgerber Christie LLP is an Am Law 200 commercial law firm for handling complex matters in litigation, intellectual property, business transactions, gaming, government relations and other practice areas. Lewis Roca Rothgerber Christie offices are located in Albuquerque, Colorado Springs, Denver, Las Vegas, Los Angeles, Irvine, Phoenix, Reno, Silicon Valley and Tucson. For more information, visit lrrc.com.