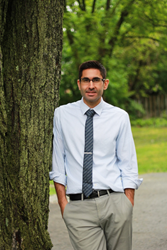 The way to help more people is to help people more.
West Chester, Pennsylvania (PRWEB) April 11, 2017
Goshen Family Chiropractic goals are to continue to empower, educate, and elevate the West Chester community to a healthier standard. They have helped hundreds of people recover from musculo-skeletal injuries, autoimmune diseases, and hormonal imbalances. When it comes to shifting the current healthcare system from just symptom relief to overall prevention it takes an abundance of educational resources. Their ultimate vision is to not only help more people live a healthier life now, but to create health advocates who will then continue the mission for generations to come.
This story is about Goshen Family Chiropractic patient's progression towards optimal healthing using modern treatment methods. Chiropractic is the largest natural, drug-free healthcare profession in the world. Looking to either complement conventional therapies currently being used, or to eliminate costly therapies and transition to life of total health, healing, wellness, and well-being, Goshen Family Chiropractic is a great place to seek help! As people are continuing to search for more progressive therapies, Goshen Family Chiropractic is a local practice willing to answer people's health and wellness decisions.
https://www.facebook.com/goshenfamilychiro/