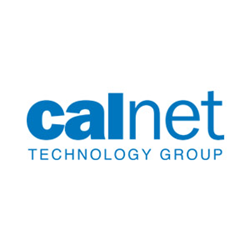 "I am incredibly honored to be nominated as a finalist for these awards and am grateful to have the opportunity to lead so many talented employees throughout my years at Cal Net." --Luca Jacobellis, President and COO of Cal Net Technology Group
Los Angeles, CA (PRWEB) March 22, 2017
Cal Net Technology Group, Southern California's premier IT services provider, is excited to announce that the Los Angeles Business Journal has nominated Luca Jacobellis, Cal Net's President and Chief Operating Officer, and Randy Nieves, Cal Net's Chief Technology Officer, as finalists for their annual CTO Awards. Jacobellis is nominated as a finalist in the Lifetime Achievement award category and Randy Nieves is nominated as a finalist in the CTO of the Year award category. The Los Angeles Business Journal CTO Awards honor Chief Information and Technology Officers and, more broadly, those in the top information technology positions within their organizations. The goal of these awards is to recognize these important individuals and the vital roles they play in making Los Angeles a hub for innovation, and in making its businesses, institutions, and nonprofits successful.
Randy Nieves is currently the CTO of Cal Net Technology group and has been with the company for eleven years, directing the company's product and service strategy and leading Technical Operations and the Cloud Services Network Operations. Luca Jacobellis joined Cal Net Technology Group in September of 2000. As Cal Net's President and Chief Operating Officer, he oversees day-to-day operations and is responsible for organizational evolution and integration of acquisitions, new business units, as well as building strategic partnerships. Under Mr. Jacobellis' leadership, Cal Net has completed three acquisitions, diversified its solution portfolio and evolved its technology strategy while growing from 3 to over 150 employees.
"I am incredibly honored to be nominated as a finalist for these awards and am grateful to have the opportunity to lead so many talented employees throughout my years at Cal Net who have each contributed to making Cal Net the culture-focused, client-centric, successful company that it is today." States Luca Jacobellis, LABJ Lifetime Achievement Award Finalist and President and Chief Operating Officer at Cal Net.
"We are incredibly honored to have both Luca and Randy recognized and nominated as finalists for the 2017 LA Business Journal CTO Awards. Having two finalists from Cal Net not only validate their personal contributions to the success of Cal Net, but it also highlights the commitment to excellence that both Luca and Randy permeate throughout Cal Net and for other IT Managed Service Providers to emulate," said James Hwang, CEO of Cal Net Technology Group, "We are grateful for their past and on-going contributions to make Cal Net the premier IT services provider."
About Cal Net Technology Group
Cal Net Technology Group is the premier provider of outsourced IT, cloud, security services and unified communications, servicing small to medium-sized businesses in the Southern California market. Cal Net's team of experts consist of the best and most talented engineers in the area that are well trained on the latest technologies, follow industry-standardized processes in delivering support, and excel in handling the complexities of any IT environment. Cal Net is a four-time Microsoft Region Partner of the Year recipient, IT Service Partner of the Year honoree from the Los Angeles Business Journal and Dell Security Partner of the Year. Cal Net is one of the top 50 Managed Service Providers in North America as listed by the MSPMentor 501, is a CRN MSP Elite and Fast-Growth150 member for three consecutive years and is an eight-time Inc. 5000 honoree.