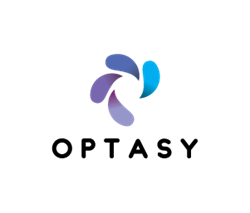 Toronto, Ontario (PRWEB) March 24, 2017
Now Joins the Group of Key Players in the Canadian Digital Landscape with Records of Exceptional Client Satisfaction
OPTASY is more than honoured to announce its recognition as one of the "2017 Top Web Development Companies in Canada," based on a research conducted by CLUTCH.
"It's more than a validation of our work, of all the invested resources of digital talent and Drupal expertise as we strive to turn our web projects into our clients' success stories. And it's so much more than a recognition of our commitment to quality and to client satisfaction. Once we've got over the initial excitement phase, we started perceiving this nomination as an incentive for self-improvement, as an overwhelming responsibility! And we've just reached this stage of awareness," said OPTASY's CEO, Adrian Ababei.
You'll find the full research here: https://clutch.co/ca/web-developers/leaders-matrix
It's not just the big names "neighbouring" OPTASY in this top that makes the Canadian team of web developers so proud of being featured there, but the research company itself conducting the survey.
CLUTCH is worldwide renowned for its innovative evaluation methodology aimed at portraying very realistic profiles of the companies included in their reports. Their analysts evaluate the firms included in their researches both based on the quality of their work and on the feedback coming from their current and past clients.
The result: only those companies capable to deliver on client expectations get featured.
ABOUT CLUTCH
A Washington DC-based technology B2B research & reviews company, which has become, since 2012, the go-to resource for anyone looking to hire the best ranked software solutions providers.
Its well-famous evaluation methodology, based on several evaluative metrics (market presence, industry experience, client feedback, client list) has sustained its efforts to put together reliable databases of software services companies serving all potential buyers.
As for the services providers operating in the technology and in the marketing industry, CLUTCH's surveys have become an incentive for them to deliver world-class results to their own clients in order to get featured in CLUTCH'S annual tops.
ABOUT OPTASY
A Toronto-based web development company which has evolved, over the years, from an agency focusing exclusively on Drupal web development, to a full-service software provider.
Full life-cycle web projects are now OPTASY's "specialty": starting with a free website audit and an in-depth understanding of the clients' goals, continuing with structure planning, then with the website/app building itself, including custom Drupal module, functionality development and theming, going all the way to post-launch support and maintenance services.
The company's team, as well, has grown organically, along with the expansion of its array of services, welcoming new members sharing OPTASY's commitment to excellence.
"Since it's our own clients' feedback that's highly weighted in CLUTCH'S surveys, getting our company featured in this top for us gets translated into our own clients' recognition and appreciation of our work. It's the best "fuel" for any company, after all, irrespective of the industry, to keep on doing what they get appreciated for and, moreover, to get better at it," added Adrian Ababei.
OPTASY
212 Lexington Road, Toronto, Canada
p: (416) 243 - 2431
w: http://www.optasy.com