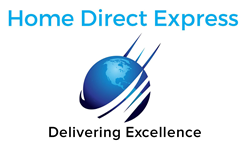 We not only offer premiere logistics, but also help businesses fulfill their brand promise.
Dallas Fort-Worth (PRWEB) April 06, 2017
Home Direct Express (HDEx) - a new custom delivery company for subscription commerce - announced today that it is launching its unprecedented services for meal kit and perishables companies.
HDEx saw a need for a food delivery platform to handle the specialized delivery of fragile products from production facilities directly to subscribers. Until now, there hasn't been a company large enough to provide top-notch delivery services and still achieve extremely high levels of customer satisfaction. HDEx is filling both of these needs through its new business model and is differentiating itself from bigger traditional and less agile delivery companies.
Before launching publicly, HDEx completed an incredibly successful seven-month trial with one of the nation's best known meal kit providers, demonstrating that their superior business model helps meal kit companies stand apart in a highly competitive industry. Significant proof points from the trial include: a 47% reduction in transportation costs, 99.8% on-time delivery rate (compared to national average of 83%) and expanded delivery options, such as day of week and time of day.
"This trial demonstrates we're well poised in this competitive market," said Terry Harris, CEO at HDEx. "Launching publicly in 2017, we're now ready to offer our services to other meal kit companies delivering perishables to the home. If you're looking for the competitive edge at significant savings, we're it."
###
About Home Direct Express
Home Direct Express (HDEx) was founded by a team with more than 25 years of experience in ground logistics and delivery services. HDEx focuses on three main principles: provide unparalleled customer service, execute with significantly lower transportation costs and the scale to deliver millions of packages per month. HDEx's services are different than competitors in that the company only delivers perishables, delivers any shape or size box, has a keen focus on high customer satisfaction, and all at substantial savings. To learn more about HDEx, visit http://www.homedirectexpress.com. To get social, visit HDEx on Twitter (@homedirectex), Facebook (facebook.com/homedirectexpress) and LinkedIn (linkedin.com/company/homedirectex).