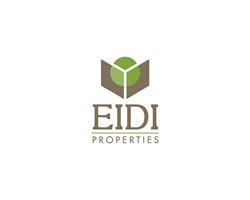 MIAMISBURG, Ohio (PRWEB) March 24, 2017
​Eidi Properties is pleased to announce that it has acquired Corners at the Mall Plaza, a 152,000 square foot retail shopping center, which is already home to large retailers like Aldi, Ollie's, One Main Financial, Sally Beauty and Aaron's.
Located at 117 - 249 N. Springboro Pike, just off Interstate 75 and across Miamisburg Centerville Road from the Dayton Mall, renovations are slated for May and will include new elevations, a fresh exterior, upgrading the parking lot, and adding outside LED lighting. The project is expected to be completed by August 2017, with new tenants moving in while improvements are being made.
Eidi Properties has been in the Dayton, Ohio market for over 10 years. The company's CEO, Ramy Eidi, believes Corners at the Mall will be a strong addition to the company's portfolio.
"In real estate, location is key, and this property is in a very favorable spot located across from the area's largest mall, just yards from I-75 and within a region with strong demographics," he said. "Creating exciting opportunities for the tenants within the plaza and the surrounding neighborhood as well as bringing in the right tenant mix will only elevate the plaza's potential. This property has all of the elements that retailers desire, from great visibility, ease of access to abundant parking."
Eidi Properties, established in 1998 and headquartered in Sylvania, always aims to create a good tenant mix in the company's plazas to encourage good synergy. The company specializes in commercial real estate acquisitions, primarily shopping centers. By creating the proper synergies and encouraging the growth and success of its tenant base, Eidi Properties holds steadfast to its company motto: "Our Tenants' Success is Our Success."
For more information on this acquisition or any other projects from Eidi Properties, contact Eidi Properties CEO Ramy Eidi at 419-724-2222 or r​amy(at)eidiproperties(dot)com.​