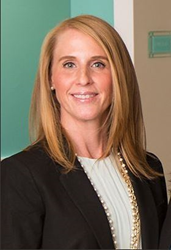 Herdon, VA (PRWEB) March 30, 2017
Plastic surgeon Dr. Erica Anderson offers IDEAL implants to her breast augmentation patients in Northern Virginia, Chevy Chase, the Maryland the Washington DC area. The Naderi Center operates the most specialized cosmetic surgical practice in the United States with three different board-certified surgeons that focus exclusively on strategic areas of the face and body. Ideal implants are innovative implants that provide provides woman a saline option without having to sacrifice the natural look and feel of silicone gel implants. This is made possible by its innovative double-lumen design.
Board-certified Dr. Erica Anderson is a Naderi Center plastic surgeon who chooses to focus solely below the neck and specializes in breast enhancement, including breast lift, breast augmentation, and breast reduction surgery. Dr. Anderson helps patients to achieve their desired silhouettes with options such as a tummy tuck, liposuction, and Brazilian buttock lift. She is respected for her expertise in vaginal rejuvenation. Dr. Anderson is known as a "body specialist" plastic surgeon".
These services have been selected by Dr. Anderson after years of research, training, and application. Each service that she provides offers the best results with the least possible side effects and the shortest recovery time while using techniques that promise safety and results. So, it is with great confidence that Dr. Erica Anderson offers the availability of new natural-feel Ideal Implants® that use saline without the risk of silent rupture. Dr. Anderson says "Each patient is distinctive, so it is beneficial to have more options available for them. It allows plastic surgeon's like myself to provide the best outcome for my patients."
The ideal implant® is a natural-feeling, structured implant filled with only saline inside. The ideal implant® has a unique design that eliminates the concerns of a possible silent rupture, which remains a concern with the use of silicone gel implants. It has taken years of extensive testing and research to create the innovative design featured in the Ideal Implant®. This safe implant includes a series of implant shells that are nested together with two separate saline chambers. The implant's internal structure controls the saline's movement and reduces the risk of folding and wrinkling, which is now considered to cause prior implant ruptures and deflation. The Ideal Implant® also features a uniquely different external design with lowered edges for better contouring to the chest wall. This is a patented design that is only available in the Ideal Implant®.
To find out more about the Ideal Implants® provided by Dr. Anderson at The Naderi Center, call 301-222-2020 (Chevy Chase, MD) or 703-481-0002 (Herdon, VA). Visit the Naderi Center website.
5454 Wisconsin Ave, Suite 1655
Chevy Chase, MD 20815
Telephone: 301-222-2020
297 Herndon Parkway Suite 101
Herndon, VA 20170
Telephone: 703-481-0002