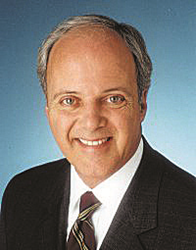 Competition for mid-market Miami homes continues to heat up
Miami, FL (PRWEB) March 22, 2017
Miami mid-market single-family home sales rose by double digits while median prices and total dollar volume increased in February, according to a new report by the MIAMI Association of REALTORS® (MIAMI) and the Multiple Listing Service (MLS) system.
Single-family home sales in the $250,000 to $600,000 range jumped 10.5 percent last month. Median sale prices for existing Miami single-family homes ($321,000) and condominiums ($220,000) expanded 18.8 percent and 6.3 percent, respectively.
"Competition for mid-market Miami homes continues to heat up," said Coral Gables Realtor Christopher Zoller, the 2017 MIAMI chairman of the board. "With mortgage rates on the rise, home buyers have an urgency to lock in rates. In addition to a continued jump in mid-market sales, February's data also showed a 56 percent increase in sales for homes priced between $600K and $1 million."
Mortgage rates, while still at historic lows, are rising. According to Freddie Mac, the average commitment rate for a 30-year, conventional, fixed-rate mortgage is 4.17 percent.
$600K to $1M Home Sales Rise 56 percent
Total existing Miami-Dade County residential sales — which posted a record year in 2013 and near record years in 2014 and 2015 — decreased 10 percent year-over-year from 2,039 to 1,835.
Miami single-family home sales decreased 10 percent year-over-year in February, decreasing from 979 to 881. Fewer properties available in popular price points impacted sales. The Miami single-family homes market had a strong 2016 by posting the third-most annual sales in county history.
Condominiums declined 10 percent year-over-year, from 1,060 to 954. Existing condo sales are competing with a robust new construction market.
A closer look at Miami single-family home sales in February shows a 10.5 percent rise in home sales for properties listed between $250,000 to $600,000. Homes sold in the $250K to $600K range represent 25.8 percent of total Miami single-family home sales.
Sales for Miami single-family homes listed from $600,000 to $1 million increased 56 percent in February, from 50 to 78.
Miami single-family traditional sales, or non-distressed transactions, rose 6.1 percent. This growth in traditional sales, from 718 to 762 transactions, shows the market is healthy and continues to grow.
Total sales volume for all properties accounted for $834.1 million last month, a 1.5 percent increase from the $821.5 million sales volume a year ago. These sales do not include Miami's multi-billion dollar new construction condo market.
Median Prices Rise for All Properties
Miami-Dade County single-family home prices jumped 18.8 percent in February 2017, increasing from $270,221 to $321,000. Miami single-family home prices have now risen for 63 consecutive months, a streak spanning more than five years. Existing condos increased 6.3 percent, from $206,950 to $220,000. Condo prices have increased in 67 of the last 69 months.
Despite the rise in prices, Miami real estate remains a major bargain. A 120-square meter condominium in Miami-Fort Lauderdale-Miami Beach cost $170,000 in 2016 Q3, according to the National Association of REALTORS® (NAR). The average cost of a 120-square meter apartment in 2016 in the prime inner city areas of London ($4.1 million), Hong Kong ($3.1 million), and New York ($2.2 million) were at least ten times higher, according to Global Property Guide.
Miami Distressed Sales Continue to Decline
Total Miami distressed sales declined 49 percent year-over-year, from 478 to 244 last month. Only 13.3 percent of all closed residential sales in Miami were distressed last month, including REO (bank-owned properties) and short sales, compared to 23.4 percent in February 2016. In 2009, distressed sales comprised 70 percent of Miami sales.
Short sales and REOs accounted for 2.8 and 10.5 percent, respectively, of total Miami sales in February 2017. Short sale transactions dropped 56 percent year-over-year while REOs fell 46.7 percent.
Nationally, distressed sales accounted for 7 percent of February transactions, down from 10 percent a year ago.
Miami Real Estate Selling Fast and Close to List Price
The median number of days between listing and contract dates for Miami single-family home sales was 61 days, a 3.2 percent decrease from 63 days last year. The median number of days between the listing date and closing date for single-family properties decreased 6.7 percent to 112 days.
For condos, the median time to contract increased 15.3 percent to 83 days. The median number of days between the listing date and closing date increased 4.1 percent to 127 days.
The median percent of original list price received for single-family homes decreased 0.3 percent to 94.9 percent. The median percent of original list price received for existing condominiums decreased 0.7 percent to 93.1 percent.
Lack of Condo Financing Continues to Impact Sales
In addition to competing sales from new construction units, the lack of access to mortgage loans continues to impact existing condominiums. Of the 9,307 condominium buildings in Miami-Dade and Broward Counties, only 12 are approved for Federal Housing Administration loans, down from 29 last year, according to statistics from the Florida Department of Business and Professional Regulation and FHA.
National and State Statistics
Nationally, total existing-home sales retreated 3.7 percent to a seasonally adjusted annual rate of 5.48 million in February from 5.69 million in January. Despite last month's decline, February's sales pace is still 5.4 percent above a year ago.
Statewide closed sales of existing single-family homes remained relatively flat last month, totaling 18,033, down only 0.5 percent compared to February 2016, according to Florida Realtors. Statewide condo closed sales totaled 7,949 last month, up 4.1 percent compared to February 2016.
The national median existing-home price for all housing types in February was $228,400, up 7.7 percent from February 2016 ($212,100). February's price increase was the fastest since last January (8.1 percent) and marks the 60th consecutive month of year-over-year gains.
The statewide median sales price for single-family existing homes last month was $225,000, up 12.5 percent from the previous year, according to Florida Realtors. The statewide median price for townhouse-condo properties in February was $167,500, up 11.7 percent over the year-ago figure. February marked the 63rd month in a row that statewide median prices for both sectors rose year-over-year.
Miami's Cash Buyers Represent Almost Double the National Figure
Miami cash transactions comprised 47.4 percent of February total closed sales, compared to 52.4 percent last year. Miami cash transactions are almost double the national figure (27 percent). Miami's high percentage of cash sales reflects South Florida's ability to attract a diverse number of international home buyers, who tend to purchase properties in all cash.
Condominiums comprise a large portion of Miami's cash purchases as 60.8 percent of condo closings were made in cash in February compared to 32.8 percent of single-family home sales.
Seller's Market for Single-Family Homes, Buyer's Market for Condos
Inventory of single-family homes decreased 1.1 percent in February from 6,558 active listings last year to 6,489 last month. Condominium inventory increased 10.4 percent to 15,289 from 13,852 listings during the same period in 2016.
Single-family homes have a 5.9-month supply, which indicates a seller's market. Existing condominiums have a 13.7-month supply, which indicates a buyer's market. A balanced market between buyers and sellers offers between six and nine months supply of inventory.
Total active listings at the end of February increased 6.7 percent year-over-year, from 20,410 to 21,778. Active listings remain about 60 percent below 2008 levels when sales bottomed. New listings of Miami single-family homes decreased 21.8 percent, from 2,040 to 1,595. New listings of condominiums decreased 14.6 percent, from 2,826 to 2,414.
Nationally, total housing inventory at the end of February increased 4.2 percent to 1.75 million existing homes available for sale, but is still 6.4 percent lower than a year ago (1.87 million) and has fallen year-over-year for 21 straight months.
New Construction Market Update
Most Miami preconstruction condo developers require a 50-percent cash deposit on new units. The deposit is not only one of the highest in the United States but is significantly higher than the 20 percent required during the last real estate cycle. The large cash deposits show how committed Miami's preconstruction condo buyers are to the local market.
Seventy condo towers with 7,112 units have been completed in Miami-Dade County east of I-95 in the last six years since the start of 2011, according to a March 20 report from preconstruction condo projects website Cranespotters.com and MIAMI.
To access February 2017 Miami-Dade Statistical Reports, visit http://www.SFMarketIntel.com
Note: Statistics in this news release may vary depending on reporting dates. MIAMI reports exact statistics directly from its MLS system.
About the MIAMI Association of REALTORS®
The MIAMI Association of REALTORS® was chartered by the National Association of Realtors in 1920 and is celebrating 97 years of service to Realtors, the buying and selling public, and the communities in South Florida. Comprised of six organizations, the Residential Association, the Realtors Commercial Alliance, the Broward Council, the Jupiter Tequesta Hobe Sound (JTHS) Council, the Young Professionals Network (YPN) Council and the award-winning International Council, it represents more than 46,000 real estate professionals in all aspects of real estate sales, marketing, and brokerage. It is the largest local Realtor association in the U.S., and has official partnerships with 160 international organizations worldwide. MIAMI's official website is http://www.miamire.com
###