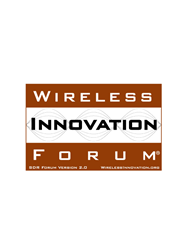 Washington, DC (PRWEB) March 23, 2017
The Wireless Innovation Forum, a non-profit international industry association dedicated to driving the future of radio communications and systems worldwide, today announced the program and registration for its 2017 European Conference on Wireless Technologies and Software Defined Radio (WInnComm Europe 2017).
Previously held each fall, the 2017 conference has been moved to this spring to be held in conjunction with ICMCIS (http://www.oulu.fi/icmcis2017/) at the University of Oulu, Finland, 17-18 May 2017. This ninth annual event features daily keynotes and sessions including: Tactical Communications, SDR Standards and the SCA, Systems and Architecture, and Spectrum Sharing.
Featured keynotes by topic experts are:

Heikki Rantanen, Finnish MoD, "Radio Technical Evolution in the Finnish SDR Program"
Michael Street, NATO, "NATO Update on Ground Tactical Interoperability"
Heikki Kokkinen, FairSpectrum, "Europe moves towards Dynamic Spectrum Access"
In addition, the conference will feature an Innovation Showcase with demonstrations by a wide variety of participants:

Fairspectrum/Nokia
IK4 Ikerlan
National Instruments/Ettus Research
NordiaSoft
Royal Military Academy
Demonstration abstracts can be found here: http://www.europe.wirelessinnovation.org/2017-showcase-demonstrations.
Registration is available on the ICMCIS site: http://www.oulu.fi/icmcis2017/node/45341.
Conferences are supported by platinum sponsors Google, Leonardo, Motorola Solutions, and Thales. Visit http://Europe.WirelessInnovation.org to learn more.