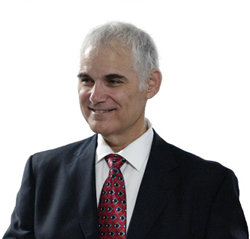 Investors don't have to be a landlord to get involved in the real estate market through one of these self-directed accounts.
Charlotte, NC (PRWEB) March 24, 2017
The Self-Directed IRA is usually seen as a way to invest in real estate, oftentimes requiring that the owner become, in essence, a landlord. But a recent blog post at American IRA shows that investors don't have to be a landlord to get involved in the real estate market through one of these self-directed accounts.
One of the headlines of the blog post at AmericanIRA.com was that Self-Directed IRA lenders can service an underserved market. In other words, lending money through a Self-Directed IRA provides some added protections when investors make loans, while giving others who need mortgage loans an alternative to secure the loan they need.
Jim Hitt, CEO of American IRA and author of the article, pointed out that while most mortgage loans currently yield about 5% interest or under, there may be some small projects that can't get funded the traditional way which could yield between 7% and 10%. This is, of course, a solid yield, particularly when investors are looking for a way to move some of their money away from the stock market and looking instead to diversify retirement assets.
Like all investments, mortgage funding via a Self-Directed IRA comes with risks, which means it's wise not to plunge into it head-first. Jim Hitt is also quick to point out that there are rules against lending money to self, a spouse, to parents, grandparents, children, grand children, and the like. "You always want to start with the rules in mind first," says Jim Hitt. "Then you can weigh your options once you realize that some avenues simply aren't available to you through these regulations."
Mortgage funding, the article says, is important because it's a way to participate in the real estate market without the drawbacks of becoming a landlord or finding a property to buy within their Self-Directed IRA. This can be an alternative way for people to generate the returns they need without solely focusing on the strength of the stock market.
About American IRA, LLC:
Click here to claim one of our 7 Self-Directed IRA guide(s).
American IRA is committed to providing every client with gold-level service, regardless of account size. Experience their expertise through their certified IRA services professionals. Enjoy the value with one low annual fee of $285 with unlimited assets and unlimited account values. American IRA clients love the benefit of no charge for "All Cash" accounts. The performance of the American IRA staff is unmatched, with quick and efficient processing within 48 hours.
American IRA services thousands of clients and has over $300 million in assets under administration.
American IRA was built by investors for investors, and brings their successful investment experience to the table, providing excellent educational material showing the public that their Self-Directed IRA account can invest in a variety of assets such as real estate, private lending, limited liability companies, precious metals and much more.
American IRA is conveniently located in Asheville, NC and Charlotte, NC, and serves clients nationwide.