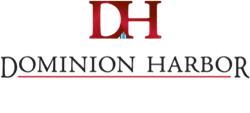 actionion-able patent intelligence
Dallas, Texas (PRWEB) March 27, 2017
Dominion Harbor Enterprises (DHE) today announced the launch of IPedia(tm) Reports, a monthly subscription service providing companies with actionable patent intelligence that helps them commercialize or acquire patent assets. The IPedia Reports service represents the culmination of a decade of intellectual property (IP) technology development coupled with the patent transaction expertise that has enabled DHE to generate close to $1 billion in revenues for its clients.
IPedia Reports provides actionable technical, legal, and marketplace intelligence that can help any company, large or small, decide how best to commercialize and monetize their patent portfolios.
"Most current patent analytic solutions leave their clients wanting," said David Pridham, chairman and CEO of Dominion Harbor. "They generally lack marketplace or transaction information, and require their users to acquire that sort of intelligence on their own. This actually slows down IP decision-making. With Ipedia Reports, however, we deliver the market intelligence and expertise to the client, enabling him or her to make quicker and much more informed IP transaction decisions."
The IPedia Reports platform is designed to scale to 50,000+ patent assets, but can deliver valuable intelligence on a single patent as well. For a limited period, IPedia Reports will be available to clients for a free, 60-day trial, which will then transition to a monthly subscription based upon a client's portfolio size beginning at $1,000 per month.
Schedule your 30-minute introductory demonstration of IPedia Reports by sending a note of interest to: info(at)dominionharbor(dot)com.
About Dominion Harbor Enterprises, LLC:
Dominion Harbor Enterprises (DHE) is one of the world's premiere intellectual property transaction and advisory firms, with close to $1 billion in revenues generated for its clients. It provides its clients with unmatched transactional expertise, a full spectrum of IP transaction and advisory services, and unrivaled access to highly targeted and credentialed licensees. DHE maintains its industry leadership with its IPedia patent intelligence solution and IPWire.com – The Patent Expert's Resource.
Please continue engaging with us on Twitter at @ipwire, @dominionharbor, and @ip_frequently and iTunes for the latest headlines, industry insights and musing from around the IP industry.
Inquires: Contact Monica Gutierrez at monica(at)dominionharbor(dot)com