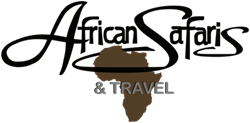 'Assist Hands-On with the Micro-Chipping of a Rhino!'
Prescott, AZ (PRWEB) March 24, 2017
From locating the rhino, to assisting with tasks, such as pouring water over the rhino, and checking its temperature... You will be included in the whole operation. Throughout the process the vet explains what is being done, and you are welcome to take personal pictures with this lovely animal. This is not an income producing project for the reserve, but a genuine conservation endeavor to give back to nature by chipping as many rhinos as possible.
The experience is part of a 10 Night Luxury Safari, including 4 nights in Cape Town and the Wineland Areas of the Cape and 6 nights on a luxury safari!
Rhino Chipping Safari: 8 July 2018 – 18 July 2018 – Limited to 12 People.
Cost:- USD 6,995 Per Person (6 Couples Sharing Accommodation).
Incentive opportunity for group leader (Put Together a Group of 4 Couples!)
Call or email us at LVT(at)africansafaris(dot)travel for details!

About African Safaris & Travel:
African Safaris & Travel is a USA based African safari travel specialist and safari booking agency with extensive hands on experience. Owned and operated by Louis van Tonder and Terri New, whose specialty is high quality, yet affordable customized, private safaris and small group tours to east and southern Africa. We are your gateway to all customized African safaris, African safari tours and African safari vacations!
Our Clients Include:
Leisure Travelers
Leisure Groups including 10 or more travelers
Business Groups planning International Meetings, Incentives, Conferences or Events
Travel Agencies Looking for Assistance with Designing Trips to Africa