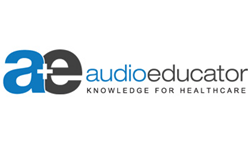 Technical standards, clinical practice guidelines, and decades of research and demonstrations have made telemedicine a safe and cost-effective option to extend the delivery of healthcare.
Durham, NC (PRWEB) March 23, 2017
AudioEducator will host a live audio conference presented by noted expert Duane C. Abbey, Ph.D. and titled "Telemedicine: Coding, Billing and Compliance" on Tuesday, March 28, 2017. This conference will provide an overview of telemedicine services and discuss related coding, billing and reimbursement issues.
Telemedicine services continue to grow both in volume and breadth of coverage. Much of the guidance for telemedicine or telehealth services comes from the Medicare program, and changes occur almost every year. Hospitals large and small participate in telemedicine services in different capacities, and many insurance and health care plans offer telemedicine as an alternative or supplement.
Ensuring compliance with all relevant rules and regulations can be challenging, including reimbursement rules for private third-party payers. The recently enacted 21st Century Cures Act directs CMS to expand telemedicine services, and remote robotic surgery is on the horizon. Hospitals, clinics and physicians must regularly update policies and procedures in their telemedicine programs in order to stay current, as technology continues to outpace payment and compliance issues.
This session by expert speaker Duane C. Abbey, Ph.D., will address the general concept of telemedicine and how it works. Duane will review the current Medicare rules and regulations surrounding these services and will explain how telemedicine services are paid under the Medicare program. The conference will also discuss compliance issues related to telemedicine services, as well as clinical and billing privileges surrounding telemedicine.
For more information visit: https://www.AudioEducator.com/hospitals-and-health-systems/telemedicine-coding-billing-compliance.html
Get $30 off on our conferences and webinars. Use Code PRWEB30 on checkout (applicable for all purchases).
About AudioEducator
AudioEducator is the country's leading source of knowledge and training for professionals in medical coding and billing. Our healthcare conferences and webinars are conducted by nationally renowned consultants and legal experts who provide a fresh perspective on healthcare issues and trends. AudioEducator offers important updates, regulatory knowledge and information on the latest coding and billing news in various medical specialties. It has provided thousands of healthcare professionals the opportunity to get answers to their most complex questions directly from experts. To learn more, visit: https://www.AudioEducator.com/hospitals-and-health-systems.html