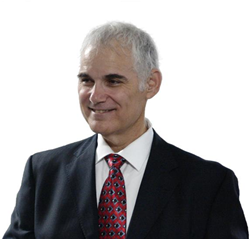 For those with a Self-Directed IRA, knowing the right state in which to retire can have a dramatic impact on the retirement bottom line.
Charlotte, NC (PRWEB) March 25, 2017
There are a lot of factors that impact retirement planning success, but it's possible many investors don't know that they're living in states with a poor record in helping IRA owners and retirees. It's true, according to a recent blog post at AmericanIRA.com—and for those with a Self-Directed IRA, knowing the right state in which to retire can have a dramatic impact on the retirement bottom line.
The blog post lists some of the worst states for retirement thanks to tax policy, cost of living, and other factors that many people forget when they consider where to retire. Too often, retirees think about weather and other issues, but fail to factor in just how much money can be saved by moving to the right place with low property costs and a low cost of living.
Jim Hitt, the CEO of American IRA and author of the blog post, pointed out what makes a state an unusually bad place to retire. "The state income tax rate is one of the most obvious," said Jim Hitt. "As soon as you move to a specific state, you're going to be expected to pay the relevant income taxes on anything you earn in that state. This means that states with higher state income tax rates immediately go to work."
Other tax issues include deductions—states with favorable deductions for specific family issues can be good, while deduction limits, on the other hand, prevent retirees from keeping more of their earnings.
Those who want to retiree to a warm climate will be happy to see the list, which includes northern states like Vermont and Minnesota. But it's not the weather that is keeping these states high on the list, but rather their fiscal policy and the way these policies affect retirees.
"If you have a Self-Directed IRA, you know how important every percentage point is to your ultimate retirement situation," said Jim Hitt. "The more you can keep, the better your retirement will be."
About American IRA, LLC:
Click here to claim one of our 7 Self-Directed IRA guide(s).
American IRA is committed to providing every client with gold-level service, regardless of account size. Experience their expertise through their certified IRA services professionals. Enjoy the value with one low annual fee of $285 with unlimited assets and unlimited account values. American IRA clients love the benefit of no charge for "All Cash" accounts. The performance of the American IRA staff is unmatched, with quick and efficient processing within 48 hours.
American IRA services thousands of clients and has over $300 million in assets under administration.
American IRA was built by investors for investors, and brings their successful investment experience to the table, providing excellent educational material showing the public that their Self-Directed IRA account can invest in a variety of assets such as real estate, private lending, limited liability companies, precious metals and much more.
American IRA is conveniently located in Asheville, NC and Charlotte, NC, and serves clients nationwide.