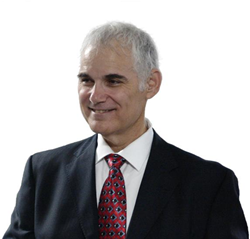 As CEO of a Self-Directed IRA administrator, you find that people are hungry for knowledge.
Asheville, NC (PRWEB) March 26, 2017
What should investors know before making decisions in their Self-Directed IRA? With investing, knowledge is power, which is why American IRA CEO Jim Hitt recently put together a list of three essential "must-read" books for anyone taking charge of their own retirement investments.
The list, which contains items like "The Intelligent Investor" by Benjamin Graham, is meant to provide people who are new to investing the fundamentals they'll need to build wealth over time. Hitt even included convenient Amazon links so investors could check out each book right away. Summaries are provided that explain what investors can expect to find in each book as well.
"As CEO of a Self-Directed IRA administrator, you find that people are hungry for knowledge," said Hitt. "This post is a way of sharing some of the most important investing knowledge around and giving people some sense that investment is something that you can figure out—even when you're on your own and managing your own portfolio."
Although the stock market has performed well recently, there are investors who are concerned that its prices are overinflated and that this means a bubble may be bound to pop. If this is the case, retirement investors look to diversification and home-grown investment knowledge to help them weather any potential financial storm.
"The more you learn, the more you feel confident about the decisions you make," says Hitt, who points out that these decisions impact not only the future of the person holding the account, but even family and friends. "School is one thing, but even after school ends, a good investor will never stop learning."
Another entry on the list, "Ed Slott's Retirement Decisions Guide," is specifically geared toward people who have to navigate retirement investing and make life-changing decisions at what feels like every turn. This means the list goes beyond basic investing knowledge and specifically tackles the issues facing those with retirement accounts. For those with Self-Directed IRAs, it pays to get used to life-changing decisions while diversifying a retirement portfolio.
About American IRA, LLC:
Click here to claim one of our 7 Self-Directed IRA guide(s).
American IRA is committed to providing every client with gold-level service, regardless of account size. Experience their expertise through their certified IRA services professionals. Enjoy the value with one low annual fee of $285 with unlimited assets and unlimited account values. American IRA clients love the benefit of no charge for "All Cash" accounts. The performance of the American IRA staff is unmatched, with quick and efficient processing within 48 hours.
American IRA services thousands of clients and has over $300 million in assets under administration.
American IRA was built by investors for investors, and brings their successful investment experience to the table, providing excellent educational material showing the public that their Self-Directed IRA account can invest in a variety of assets such as real estate, private lending, limited liability companies, precious metals and much more.
American IRA is conveniently located in Asheville, NC and Charlotte, NC, and serves clients nationwide.