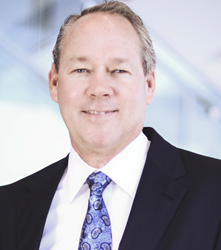 The efficiencies gained between our two companies helped to solidify the vision of providing unprecedented and streamlined services that can be extended throughout North America and other countries
Dallas, Texas (PRWEB) March 23, 2017
DAVACO, Inc., the North American leader of high-volume programs for retail, restaurant and hospitality brands, announced today that the company has merged with Crane Worldwide Logistics, a premier global provider of customized logistics solutions with an established worldwide footprint of over 100 offices in 25 countries.
"On behalf of DAVACO's 1,100+ employees we are proud of our merger with Crane Worldwide Logistics and our combined capabilities that offer another level of value-driven services to streamline activities that are focused on enhancing global brands," said Rick Davis, Chief Executive Officer/Founder of DAVACO, Inc. "Because the movement and timely delivery of owner furnished items is closely linked to our execution schedules, having this added in-house expertise helps to ensure the efficiencies and ultimate success of our retail, restaurant and hospitality programs. With this merger, we are pleased to offer our customers the added benefit of expanding DAVACO's services throughout the world for the global execution of brand initiatives."
The ability to offer speed to market solutions with reliable deliveries perfectly aligns with time-sensitive programs, as well as providing supply chain services that ensure "just in time" delivery of branded items. The opportunity to bring these capabilities together as a single and comprehensive solution helps global brands maximize brand initiatives and increase sales. The unique and strategic partnership of DAVACO and Crane Worldwide Logistics is designed to provide a more complete and global solution – from purchase order placement, to the installation and refresh of brands, to the execution of brand initiatives at each location. Crane Worldwide's services include air, ocean, trucking and customs brokerage enhancing DAVACO's global reach and ability to support brand initiatives directly from manufacturing plant.
"DAVACO has worked for years with Crane Worldwide on many high-profile and time-sensitive programs. The efficiencies gained between our two companies helped to solidify the vision of providing unprecedented and streamlined services that can be extended throughout North America and other countries," said Jim Crane, Chairman of Crane Worldwide Logistics. "We appreciate DAVACO's unique and distinctive service offering, valued employees and over 25 years of exceptional service for the who's who of global consumer brands. We welcome DAVACO to our Crane family of best in class companies."
About DAVACO, Inc.
DAVACO is the leading total solutions provider of high-volume remodel, reset and rollout programs for retail, restaurant and hospitality brands throughout North America, including: ▪ Program and project management ▪ Fixture, equipment and graphic installations ▪ Digital signage and technology upgrades ▪ Hard and soft-line merchandising ▪ Site, marketing and pre-construction surveys ▪ Logistics and consolidation ▪ Design coordination ▪ Facilities maintenance programs ▪ ADA, safety and quality audits & remediation ▪ Sustainability ▪ Fixture and graphic manufacturing partnerships ▪ Special initiatives. Founded in 1990, DAVACO is based in Dallas, Texas and operates offices in Toronto, Ontario. DAVACO employs over 1,100 W-2 and T-4 employees across North America. http://www.davacoinc.com info(at)davacoinc.ca
About Crane Worldwide Logistics
Crane Worldwide is a full-service air, ocean, trucking, customs brokerage and logistics company. Launched in 2008 with a vision to become a global player in the competitive global freight management and contract logistics services sector. With more than 100 locations across 25 countries, Crane Worldwide is dedicated to providing creative, tailored solutions and applying expertise to act as a trusted advisor for customers. The company was built on the belief that we challenge the norm through our five Crane Worldwide value propositions: Our People, Our Service Execution, Our Information Technology, Our Compliance & Quality Programs, and Our Account Management. http://www.craneww.com. EMEAmarketing(at)craneww.com; GeneralInquiries(at)craneww.com
# # #