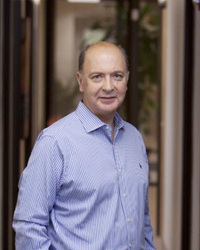 The need for professional handyman and home improvement services continues to grow across the country. We're looking forward to seeing more exciting growth in 2017.
Cincinnati, OH (PRWEB) March 23, 2017
In addition to their focus on growing the brand with new franchisees, the corporate team at House Doctors has been working to build the business by providing existing franchisees with new ways to grow their individual businesses. By combining those tools with hard work and focused teams, 11 House Doctors franchisees saw massive growth in 2016.
In recognition of that growth, the House Doctors corporate team recently presented those 11 franchises with Sales Increase Awards. The awards were announced at the House Doctors national convention in Orlando in mid-March.
"House Doctors is a very different franchise from just a few years ago. Many new tools and strategies are now available to help our franchisees grow their businesses. Our sales increase numbers are exciting because they show us, as a company, that when our franchisees combine the tools in their toolbox with their own knowledge, passion and drive, they are able to grow stronger businesses faster," House Doctors President and CEO Jim Hunter said.
House Doctors offers professional handyman services focused on professionalism, service excellence and quality workmanship. Their goal is to make home improvements easier for their customers by being on time, doing the job right and offering a one year workmanship guarantee.
Here's the list of franchisees who received Sales Increase Awards for 2016:
Sheri Decker
House Doctors of Lake Norman – 92 percent increase
Brian Dailey
House Doctors of Mason, Ohio – 82 percent increase
Tony Woods
House Doctors of Tri-Cities, Tennessee – 66 percent increase
Tom Larsen
House Doctors of Northern Virginia – 53 percent increase
Rich Marzan
House Doctors of McLean – 48 percent increase
Jack and Annette Ross
House Doctors of Charleston – 30 percent increase
Daniel and Shenna Zurbigg
House Doctors of Naples – 28 percent increase
Steve Cranford
House Doctors of Greensboro – 27 percent increase
Ken Benedetto
House Doctors of Scotch Plains & Fanwood – 21 percent increase
Dennis and Theresa Hatcher
House Doctors of Northern Richmond – 20 percent increase
Mark Boyd
House Doctors of Aiken & Belvedere – 19 percent increase
"Many of the franchisees on this list show dramatically increased numbers as they build the House Doctors brand in their respective markets. The need for professional handyman and home improvement services continues to grow across the country. We're looking forward to seeing more exciting growth in 2017," Hunter said.
House Doctors' background checked and uniformed handymen technicians will arrive at your residence in a decaled van. They specialize in projects that take two hours to two days to complete, such as light remodeling and repairs of decks, doors, bathrooms and kitchens; repairing drywall; painting; exterior repairs; making home modifications and much more.
For more information or to find a House Doctors near you, visit https://housedoctors.com/ or call (888)HOUSE-DOC.
About House Doctors
House Doctors Handyman Service has been helping homeowners across the United States with home repair and light remodeling projects for more than 20 years. Our friendly, insured and bonded craftsmen are scheduled to be there on time and are committed to complete customer satisfaction. Each of our technicians are experienced in home maintenance, product installations and a variety of home improvements. We're so confident in our team and products that every job we perform comes with a one-year guarantee.