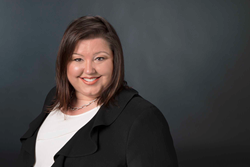 AUSTIN, Texas (PRWEB) March 23, 2017
CLEAR Property Management, a privately held multifamily real estate management firm based in Austin, Texas, experienced an impressive 24.92 percent net operating income (NOI) increase during the first year of leadership by Courtney Gaines, whose one year anniversary in her role as president will be April 2017. During the same time period, the company also enjoyed an overall 9.8 percent growth in new leases and a 5.6 percent growth in lease renewals across their entire stabilized portfolio, which is located in the Dallas/Fort Worth, Austin, San Antonio, Houston and Waco metro areas.
To drive this growth, Gaines implemented several initiatives designed to increase efficiencies in operations and to improve the overall resident experience. While streamlined accounting practices and the establishment of even stronger partnerships with its clients were two highly important parts of the comprehensive performance enhancement plan, Gaines zeroed in on building a strong team as the focal point for improving numbers companywide.
"If you want to run a tight ship, you need the right crew," said Gaines. "Your employees are the people on the ground most capable of effecting change. Empower them to make a positive difference, and they'll thrive. The communities they serve will, too."
To this end, Gaines rolled out defined company values with the aim of further establishing a strong company culture. Each employee knows the company encourages these characteristics:

We care.
We are exceptional because we seek the best.
We are teachable. We are growth-oriented.
We speak to inspire.
We are bold. We are go-getters.
Additionally, hiring practices reflected a focus on finding talented professionals that both met qualifications requirements and demonstrated themselves to be a great cultural fit. Armed with clearly articulated attributes, the company could better recruit employees who would become powerful assets for the organization. Finally, Gaines spearheaded data-driven initiatives including performance incentives and performance-based reporting.
"When employees are all on the same page — when expectations are defined and the whole team knows what we're working toward, that's when the magic happens," said Gaines. "To improve the lives of the people we work for, the people we work with and the communities we work in, we must engage in providing positive customer service and delivering an experience that is united, engaging, memorable, unique and impactful."
In 2017, CLEAR Property Management is laying the groundwork for another year of NOI, resident retention, and new lease and renewal growth with plans that include technology upgrades and the implementations of new resident retention and reputation management strategies.
###
About CLEAR Property Management
CLEAR Property Management is a privately held multifamily real estate third party management firm based in Austin, Texas. Since its establishment in 2008, CLEAR Property Management has provided exceptional service to residents, value to multifamily properties, returns to investors, and support to employees across Texas. CLEAR Property Management is a subsidiary of The PPA Group, a real estate investment and acquisitions firm.