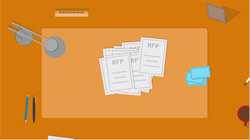 Los Angeles, California (PRWEB) March 24, 2017
EventForte has announced new optional add-ons for EventForte Booking Essentials, an end-to-end booking facilitation system for venues. The new add-ons bring highly anticipated features such as decision support for booking allocations and dynamic pricing and will be available as an upgrade for select enterprise customers.
The booking allocation add-on suggests optimal placements of new accepted bookings, taking into account various factors such as current bookings, booking length, space requirements, room capacity, and future booking potential. The add-on is capable of handling complex scenarios related to air walls which are used by larger venues as demarcating barriers from one event space to another.
The dynamic pricing add-on provides recommendations on pricing function spaces, enabling venues to accept instantaneous bookings and maximize profitability from each sale. The add-on applies cutting edge revenue management techniques employed by enterprise-level hotel revenue management systems, analyzing a multitude of data points including historical trends, time of day, and market signal data such as weather, upcoming events, and seasonal fluctuations to determine the optimal price for each customer.
For more information about EventForte Booking Essentials, visit https://eventforte.com/bookingmanagement.html.
ABOUT EVENTFORTE, INC.
EventForte, Inc. is a hospitality technology firm that provides an all-in-one event management cloud platform. EventForte simplifies the event management process by empowering event planners and venues with easy-to-use event planning tools that feature cutting edge technologies such as artificial intelligence, accurate 3D rendering, and virtual reality. To find out more, visit https://www.eventforte.com.