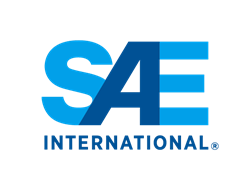 SAE International is excited to collaborate with NASA to develop this unprecedented opportunity for thought leaders in aerospace engineering to come together and shape the future of NASA research. - Jim Forlenza, SAE International
WARRENDALE, Pa. (PRWEB) March 25, 2017
SAE International and the NASA Aeronautics Research Institute (NARI) will join forces to host, "Autonomy and the Next Generation Flight Deck Symposium," at NASA's Ames Research Center in Mountain View, Calif., April 18-19, 2017.
Providing a forum for leading aerospace engineering stakeholders from aerospace companies, government agencies and universities, the symposium will tackle future trends in autonomy and flight deck technology and the latest developments in engineering practices. Specific technologies on the docket are applicable to NASA research and include next generation air traffic control, unmanned aircraft systems, UAS traffic management, spacecraft, smart sensors, artificial intelligence, cyber security and the International Space Station.
"SAE International is excited to collaborate with NASA to develop this unprecedented opportunity for thought leaders in aerospace engineering to come together and shape the future of NASA research," says Jim Forlenza, Group Director, SAE Events. "The technology and practices discussed here are applicable to a wide swath of exciting applications and we look forward to two days of riveting dialogue and teamwork."
For more information or to register, visit: sae.org/events/nasa
About SAE International
SAE International is a global association committed to being the ultimate knowledge source for the engineering profession. By uniting over 127,000 engineers and technical experts, we drive knowledge and expertise across a broad spectrum of industries. We act on two priorities: encouraging a lifetime of learning for mobility engineering professionals and setting the standards for industry engineering. We strive for a better world through the work of our philanthropic SAE Foundation, including programs like A World in Motion® and the Collegiate Design Series™.
For more information: http://www.sae.org.
About NARI
The NASA Aeronautics Research Institute is part of NASA's Aeronautics Research Mission Directorate and was established to pursue the objective of making investments in innovative, early-stage and potentially revolutionary aviation concepts and technologies. A virtual institute, NARI uses Internet-based, geographically dispersed collaborations to improve efficiency in the research process. NARI uses modern telecommunications and information technology tools to conduct virtual meetings, seminars and conferences; link institute teams, share knowledge and enable interaction among the NASA aeronautics community.
For more information: https://nari.arc.nasa.gov/
###