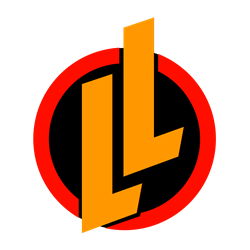 Washington, D.C. (PRWEB) March 27, 2017
Today, Legends of Learning launches its game-based learning platform with more than 500 curriculum-based education games for middle school earth and space science, life sciences, and physical science curricula. The games, created by over 300 games developers, are based on rigorous academic research conducted in partnership with Vanderbilt University.
In preparation for the platform launch, Legends of Learning involved more than 500 teacher ambassadors from across the country. Their participation will ultimately build a library of 900 games by the end of spring, with more games in different subjects and grades underway. The games and platform have benefitted from direct feedback by Legends of Learning's teacher ambassador community, resulting in games ideally suited for the challenges of today's learning environments.
Teachers communicated directly with and provided recommendations to game developers from such well-known game studios as Schell Games, Filament Games, North South Studios, Second Avenue Learning, and Intellijoy. Legends of Learning will continue to engage with educators about their needs and insights in an effort to keep games fresh and exciting for students.
"I have been teaching science for 14 years and never have I seen a company listen to teachers and incorporate feedback like Legends of Learning has," said Scott Beiter, a veteran science teacher from Rensselaer, New York, and Legends of Learning teacher ambassador. "It is hard to find a platform that is easy-to-use and integrates into what I am already teaching, but Legends of Learning has created one for middle school science."
Legends of Learning founder Vadim Polikov, a research scientist, believes that research is the foundation for successful game-based learning and long-term educational reform. The soon-to-be-released controlled study in partnership with Vanderbilt University, "Substantial Integration of Typical Educational Games into Extended Curricula," measured the performance of more than 1,000 students in seven states and in schools with differing student bodies, socioeconomic factors, and geographical locations. The study demonstrated statistically significant success, showing that academic performance and engagement increase with curriculum aligned game-based learning.
Some unique aspects of the Legends of Learning game-based learning platform include:

Short games (5-15 minutes) that align to middle school science curriculum standards to ensure content engages and helps students succeed in their studies;
An intuitive platform similar to Netflix and Amazon that makes games easy and natural to use in classrooms; and
A dashboard that allows teachers to observe student comprehension in real time, create game playlists for classes and individual students, and assess content mastery.
"I firmly believe in using original academic research to test the efficacy of new education products while at the same time making sure the classroom implementation is incredibly easy for educators," said Polikov. "Working with a wide range of teachers and game developers has allowed us to build a unique platform that will be easy for educators to integrate and use in their classrooms."
Teachers interested in being part of the Legends of Learning Ambassador program should visit legendsoflearning.com/teachers. Legends of Learning will showcase its platform and games at booth #2217 at the National Science Teachers Association's National Conference in Los Angeles, March 30-April 2. For more information about Legends of Learning visit legendsoflearning.com.
###
About Legends of Learning
American children need new education heroes, teachers dedicated to using new, engaging methods to teach curriculum. Legends of Learning helps educators make their classrooms fun, engaging, and productive learning environments through research-driven, curriculum-based games. We use ongoing original research to create an edgame platform filled with an epic range of lessons for stronger subject mastery and classroom engagement. All games are based on state curriculum standards. Teachers can don their masks with Legends of Learning at legendsoflearning.com.
Media contacts:
Stacey Finkel
ASPR
Stacey.Finkel(at)aspr.bz
703.304.1377
Geoff Livingston
Legends of Learning
geoff(at)legendsoflearning.com
703.859.0089