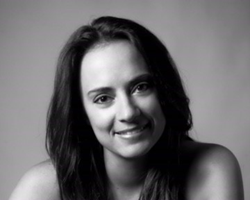 "My desire is for women to play stronger roles as administrators, consultants, and leaders in this industry."
Denver, Colorado (PRWEB) March 24, 2017
Cindy Kennedy, Managing Partner at Corus360, a technology-led organization that strives to empower clients through people, technology, and resilience, was recently recognized as the Denver-Woman of the Year by Boulder County.
The annual award celebrates women who have worked to achieve equity, economic self-sufficiency, political representation, and personal development within the Boulder County community. The winner exemplifies someone who has supported women by striving to defend their rights and support their continued education in the workplace.
Cindy has worked in the technology industry for 22 years. She began her career in customer service but quickly transitioned to sales. Four years ago, she took the lead in establishing Corus360's Denver office, which is currently thriving. Working in IT has always been Cindy's passion, and her work speaks for itself. Since she took charge of the Denver office, it has grown from a handful of remote employees to a full-scale division of twenty individuals working in all three lines of Corus360's business.
"Women make up roughly twenty percent of the IT population, and in 2015 only seventeen percent of Fortune 500 companies employed women as CIOs. My desire is for women to play stronger roles as administrators, consultants, and leaders in this industry," said Cindy Kennedy in regards to her acceptance of the award.
"Thanks to Cindy's leadership, technical expertise, and grit, our Denver office has become a success," said Steve Johnson, CEO of Corus360. "Her commitment to our core partners is the force behind our expansion westward, and it's fantastic to see her being recognized for what she adds to both our organization and our customers in the Western region."
About Corus360
Corus360 is an innovative solutions company that empowers organizations to build, transition, and ultimately transform their environments to reach desired outcomes by selecting the right people, implementing ideal technologies, and planning for seamless resilience. For more information, visit http://www.corus360.com.